"Sports Horse Rehabilitation", based near Leyburn, are extending their equine rehabilitation and gallop facilities to a wider clientele, offering use of water treadmill, vitafloor, solarium, and gallops.
We work closely with vets and physiotherapists to help your horse achieve excellent results and optimum performance.
Clinics with physiotherapist, Tim Jarman - dates for 2018 to follow

EQUINE COLD SALT WATER TREADMILL - Our water treadmill provides a low intensity workout, suitable for all types of horses, including those returning from injury.
Sports Horse Training & Rehabilitation Centre - Equine Water Treadmill from Ann Duffield on Vimeo.
HEALING, GENERAL HEALTH AND FITNESS BENEFITS FROM THE AQUA EQUINE TREADMILL
Horses enjoy faster recovery from certain injuries including muscle and joint issues.
Buoyancy in the water reduces weight bearing.
Reduces friction between articulating joints.
Helps with soft tissue mobilization.
Low impact on limbs joints and muscles.
Cardiovascular fitness greatly enhanced.
Reduces pain, discomfort and inflammation.
Heals flesh cuts, brusies and strengthens muscle.
Improves posture and balance.
Reduces performance injuries and the time required to recover
Accelerates conditioning and enhances performance
The filly pictured below arrived to us in very poor condition. She was placed on a special programme, using the water treadmill daily. There is less than five weeks between the two photos seen here and the results are clear to see.
Before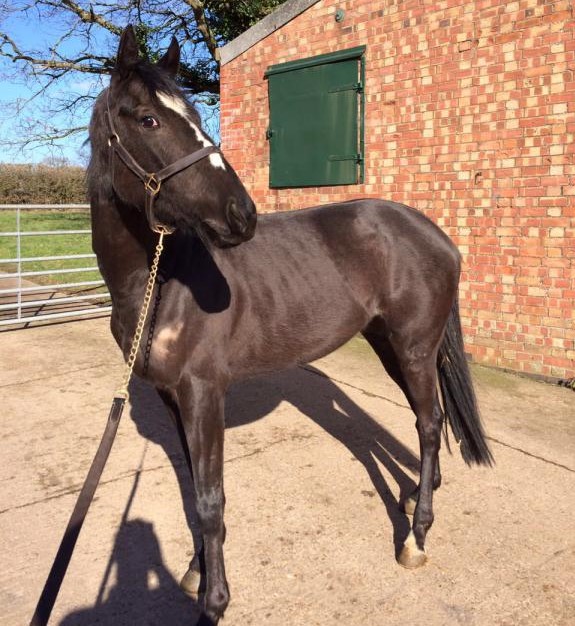 After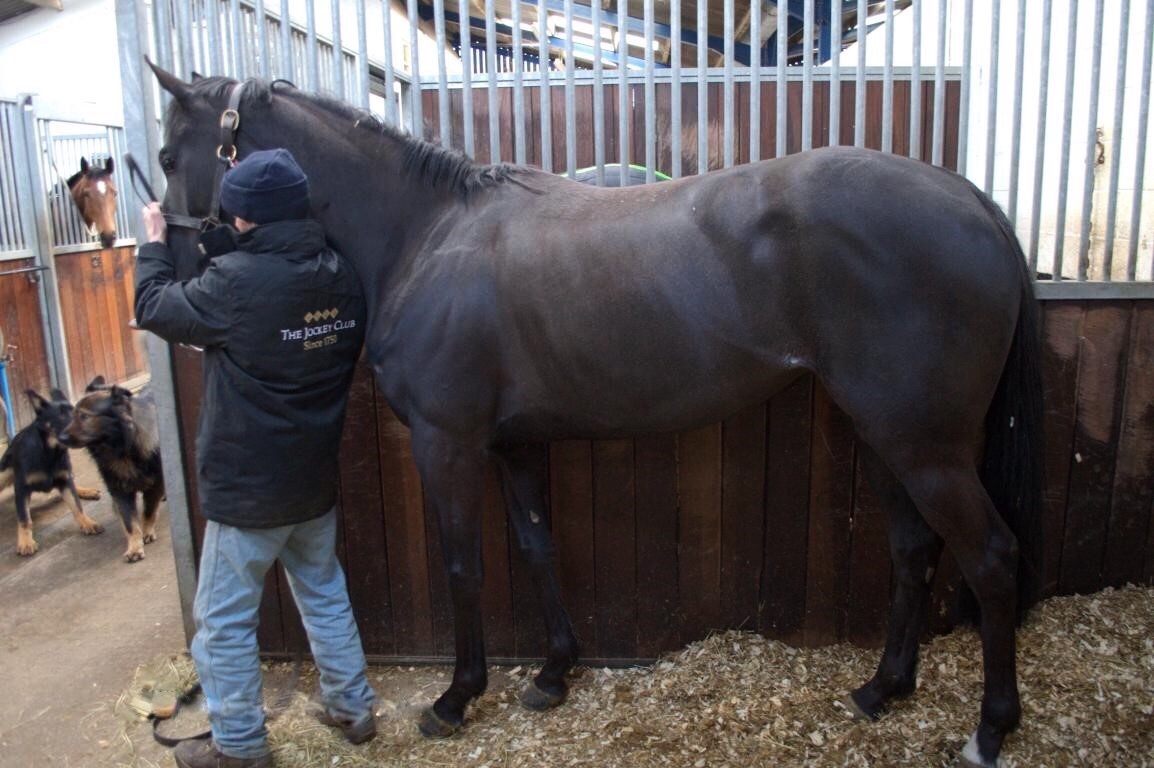 The filly pictured above arrived to us in very poor condition. She was placed on a special programme, using the water treadmill daily. There is less than five weeks between the two photos seen here and the results are clear to see.
VITAFLOOR - The Vitafloor's vibrating floor increases and regenerates bone density (studies on humans have shown the increase to be up to 20%). It stimulates the blood flow throughout the horse's entire body, is a non-invasive treatment helping with soft tissue injuries, joint and muscle soreness and significantly reduces recovery time from injury. Other benefits include; fat mobilisation (yes - even for humans!), effective on foot absesses and bruises and has also been found it to be very effective on horses starting with colic.
"Vitafloor ® vibrating floor systems are a safe and easy way to give a horse both a versatile physical training and a massage in one go. The result is a notable improvement in blood circulation throughout the body, not just in the legs, but even in the upper body and organs. This helps ensure better health and injury prevention, as well as accelerating the healing process for injuries, and helping in colic prevention. Vitafloor ® vibrating floor systems was specifically invented for horses, and uses the same well established physical and technological principles of whole body training (WBV) as are used for training astronauts to stimulate the development of bone density and muscle tone. The human version is adopted world-wide as an accepted means of raising overall fitness and the combustion of fat. Because it stimulates the blood circulation without the horse having to move, this makes it also a very effective therapy also for horses that are off work or on box rest."
SOLARIUM - Situated in the same stable as and often used in conjunction with the Vitafloor, the Solarium facility can be used solely with infra read lights for penetrating and relaxing muscles or in conjunction with the Ultra Violet lights which mimic natural sun light - great for a horses wellbeing. Used together they produce a warming, relaxing environment which eases any soreness from the muscles of horses in hard work and are a great aid to helping horses maintain tip top condition.
ALL-WEATHER HILL GALLOP AND FIBRE-SAND CANTER - Our all-weather gallop is five furlongs long and climbs over 140 feet, perfect for interval training and faster work. The fibre-sand canter is a furlong round, enclosed in white railings and great for steady work. The two facilites can be used together.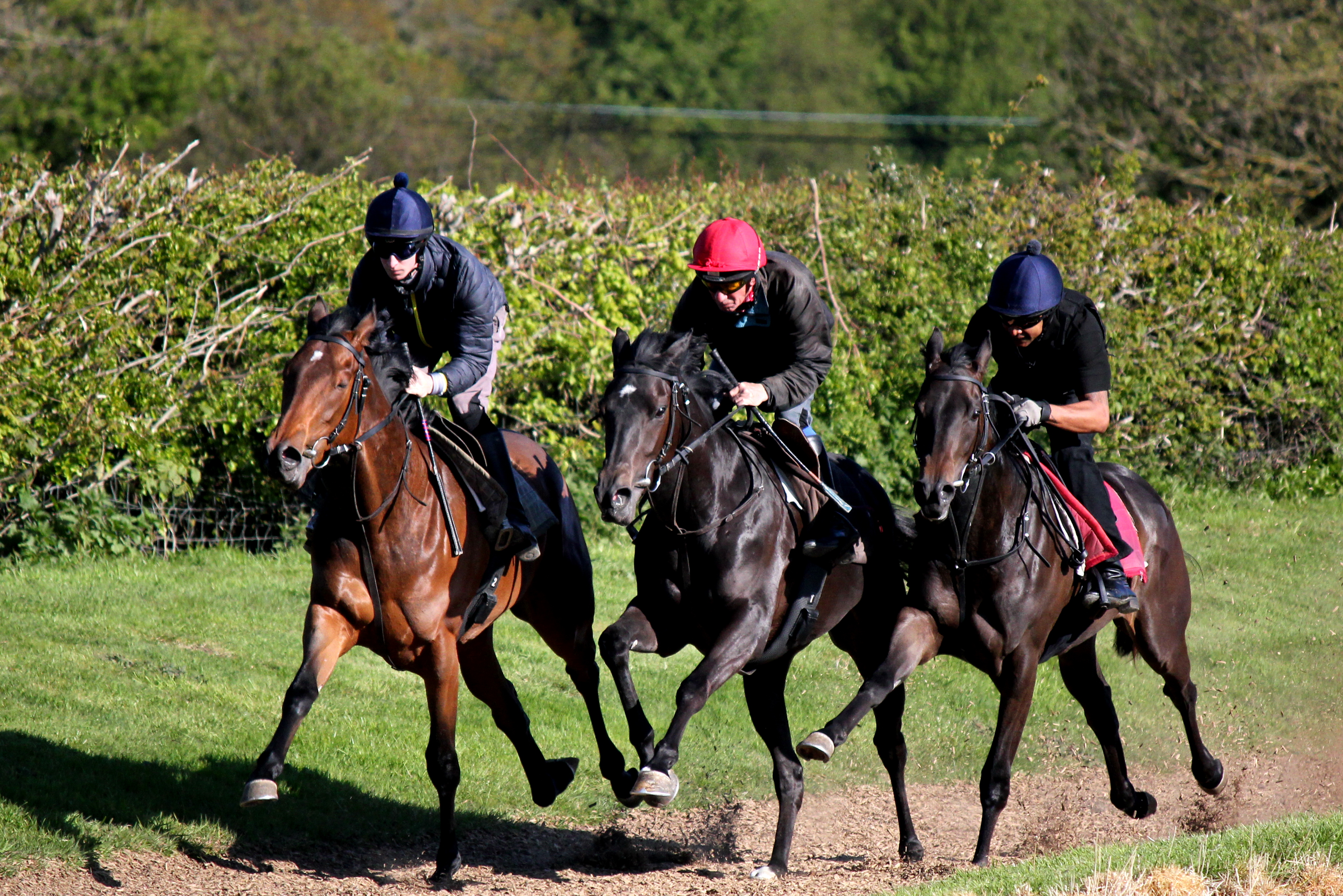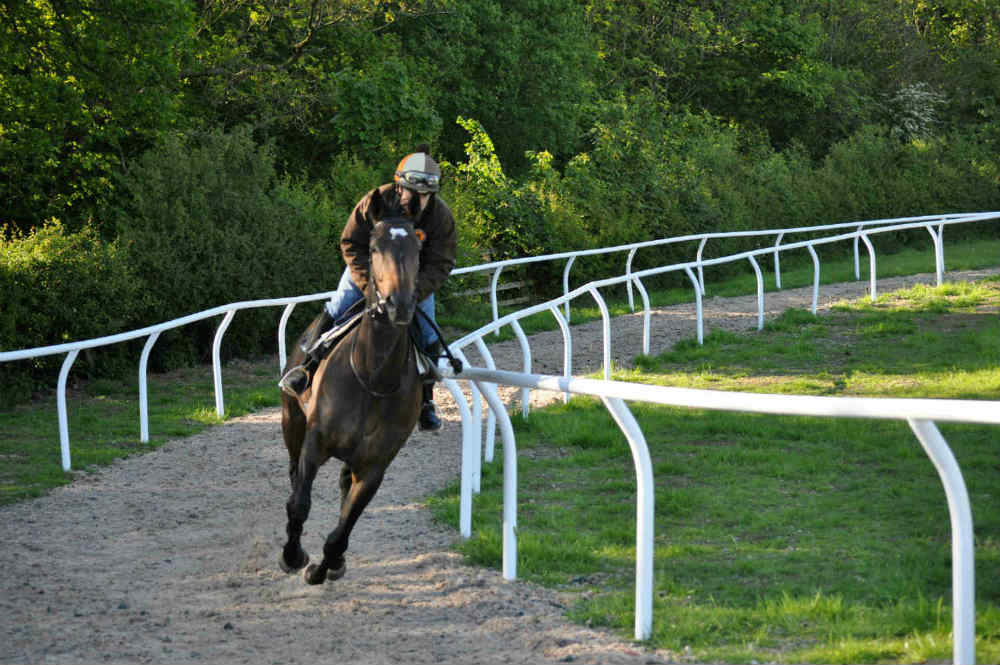 Trainers of point-to-pointers, eventers or horses requiring a high level of fitness can use the horse walker and gallops before cooling legs off on the water treadmil followed by a session on the vitafloor/solarium.