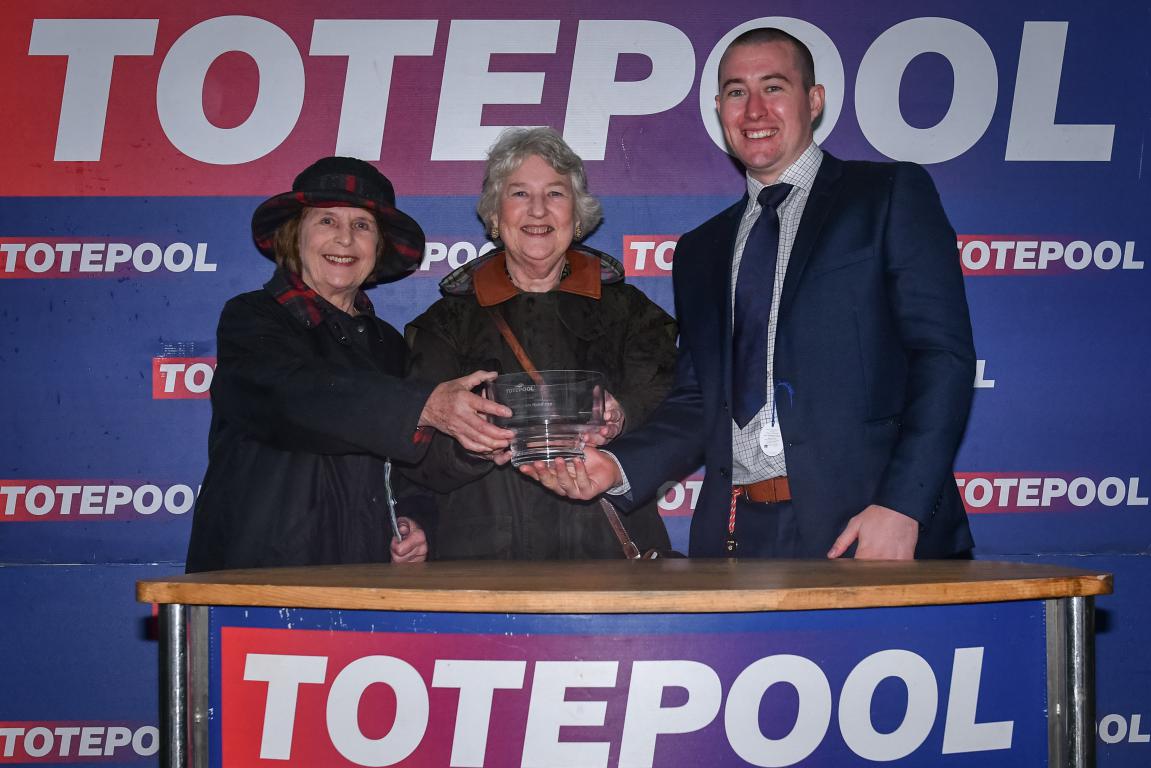 OWNERSHIP OPTIONS

At Ann Duffield Racing, you are guaranteed the warmest of welcomes. Whether you are an existing owner or new to the sport you will find everyone at the yard professional and approachable, ensuring that both you and your horse are properly looked after.
Primarily a flat yard nowadays, Ann does hold a dual licence that allows her to train under both codes of racing (flat & jumps).
Ann will give you advice on all aspects of ownership, buying, conformation, values and what you can expect from your involvement in horseracing and is happy to purchase horses on your behalf at the sales.
As an owner you are welcome to visit the yard - just call to make an appointment. One of the pleasures of racehorse ownership is seeing your horse progress on the gallops before it is ready for the challenge of the racecourse.
All owners can take advantage of renting the holiday cottage allowing you to spend a short break or longer at Sun Hill, getting to know your horse as well as enjoying days out at local racecourses such as Catterick, Ripon and Thirsk and exploring the Yorkshire Dales.
Ownership packages at Sun Hill Farm fall in to a number of categories detailed below, all of which offer different experiences of racehorse ownership. There are packages to suit all budgets.
In line with accepted racing industry practice Ann reserves the right to sell any horse(s) where an owner has not paid a valid invoice in the required time-scales. The proceeds of any such sale(s) shall be used for the sole purpose of settling all proper charges and expenses in relation to the horse(s) up to and including the day of the sale including the costs of sale.
Sole Ownership
You will own 100% of the horse and as such would be responsible for all of the costs associated with the purchase and training on the horse. In return you would also receive all of the profits the horse may make on the racecourse and/or from any future sale. The horse will run in your own colours and - if it has not already been named, you can name the horse too. If you are entering sole ownership for the first time we will guide you through all the steps required to formally register as an owner and answer any questions you may have.
And remember, if you own your own business you can sponsor your horse as part of your businesses advertising and, as such, reclaim the cost against tax. As the horse is owned "personally" therefore, no tax is payable on winnings or profits from re sale, and all VAT can be reclaimed If you do not have a business then you can join the yard sponsorship scheme ensuring you can reclaim VAT on horse purchases and all racing related costs.
Corporate Ownership
With corporate ownership the horse is owned by the company's shareholders and the company must appoint a Registered Agent to act on its behalf. This is a great way of promoting a company and is an effective way to advertise and promote your business. Racing generates interest for customers and employees and the company can benefit from applicable VAT and sponsorship packages as well as offsetting all sponsorship costs for the horse. However, if horse is owned by the company it does becomes an asset of that business so tax would be payable on prize money and profits on resale.
Joint ownership
A horse can be owned by between 2 and 12 individuals and the horse can run in either a joint ownership's name or the name of a joint owner. This form of ownership is usually best suited to a very small group of people where each member wants to be registered as an owner in their own right. Once a "joint onwership" is formed VAT can be reclaimed on horse purchases and all racing related costs. If any of the joint owners are business owners, the horse is also eligible for tax relief by up to two sponsors.
Lease Ownership
Leasing is a good option for those who don't wish to actually purchase a horse but would like a taste of racehorse ownership. Leasing involves ownership of a racehorse for a set period of time. Costs that the horse incurs become the responsibility of the lessee for the lease period and in return the horse will run under the ownership of the lessee.
At the end of the lease agreement the ownership of the horse returns to the lessor/the legal owner.
It is important that an agreement is made between the lessor and lessee with regard to the lease period, prize money split, if any, and any exceptional costs that may remain the lessor's during the period.

Racing Partnerships
These consist of between 2 and 20 individuals; of which at least 2 must become, or already be, registered owners.
Syndicates
Joining or creating a syndicate is a brilliant way of easing yourself into racing or for those of you who would enjoy sharing he experience of racehorse ownership with other racing enthusiasts. There is no limit to the amount of people that are able to join a syndicate. We have 3 syndicates with horses in training at Sun Hill, Middleham Park Racing, Grange Park Racing and ICM Racing, all of which have had winners trained by Ann. They often have shares available with horses that they either own or lease. If you are interested in purchasing shares in a horse trained at Sun Hill, currently owned by an existing syndicate, please view their respective pages.