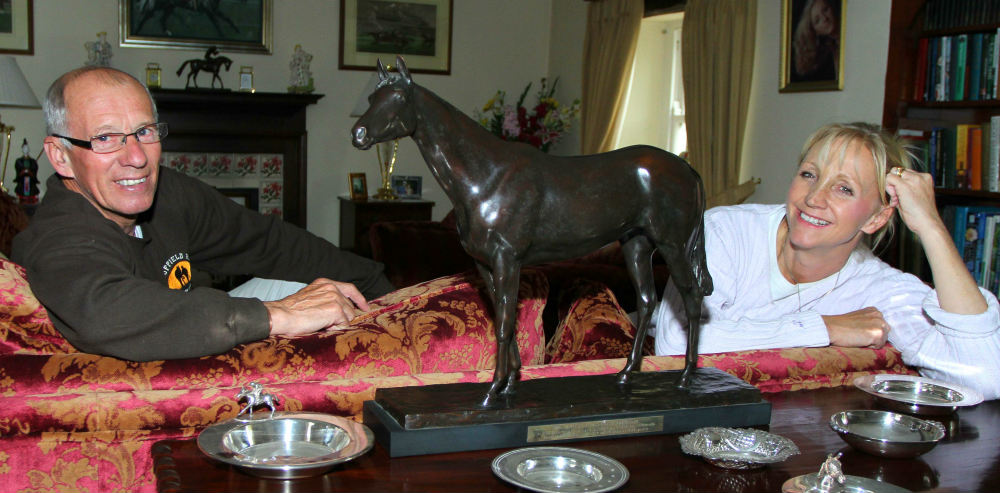 ANN DUFFIELD
Ann's motto "where horses come first" is very appropriate. All Ann's horses are trained as individuals and while they are undoubtedly creatures of habit, they do all have their own individual characteristics, needs and requirements. At Sun Hill, Ann ensures these needs are met, pure and simple.
While racehorses are not all made equal in terms of racing ability, Ann makes two promsies to all owners.
Honesty. An honest appraisal of your horses ability, so between us we can make the right decisions.
Fun. All our owners at Sun Hill have a Great time being part of their horses progress.
Family apart, Sun Hill is very clearly Ann's priority and turning Sun Hill from a once dilapidated farm into a first class training establishment while training lots of winners and ensuring owners feel part of the process along the way, has clearly been achieved.
And, it hasn't stopped there. Every year the yard, horses, staff and owners have benefitted from further improvements and investment making Sun Hill one of the best yards in the North of England and a great place to have your horse or horses trained.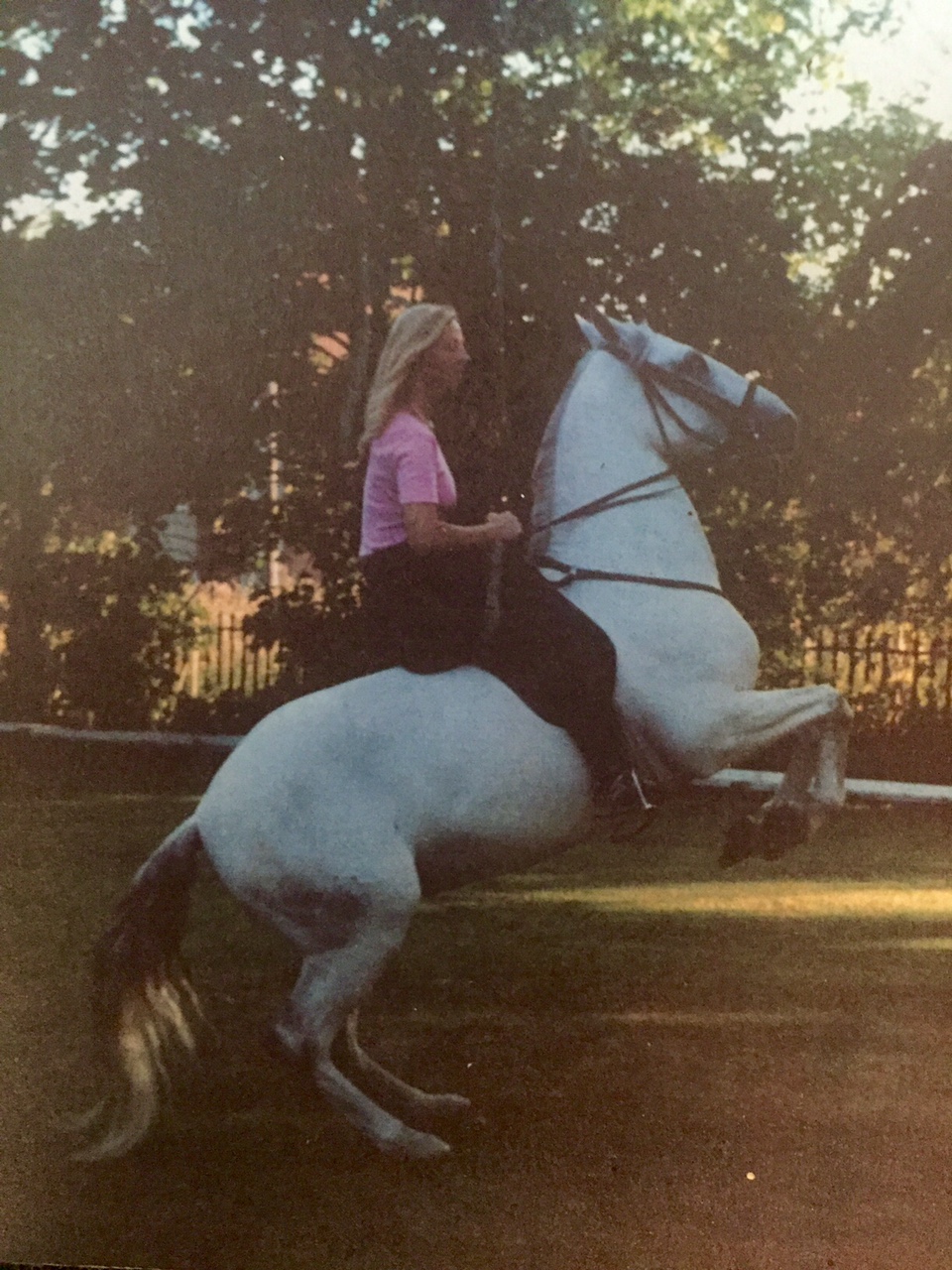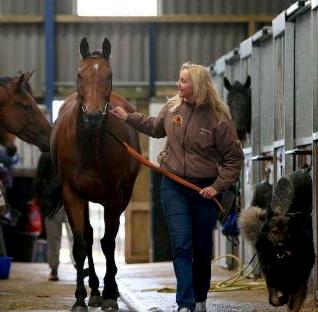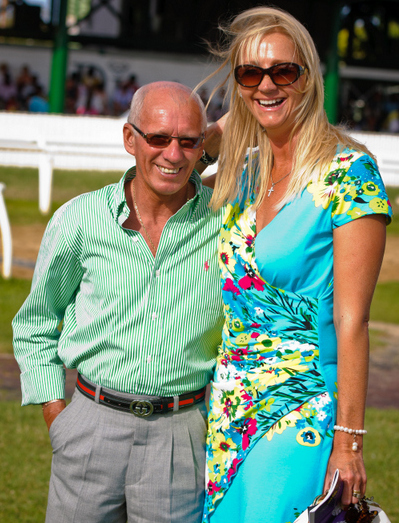 George Duffield MBE
Yorkshire born and bred, George Duffield entered the world of horse racing (earning the princely sum of 18 shillings and six pence a week) at the age of 15 in 1962 when he joined Heath House stables, the yard of trainer Jack Waugh, based at racing's HQ, Newmarket.
George rode his first winner - Syllable - on 15th June 1967 at Yarmouth and went on to ride over 2,500 more in a career that spanned over 40-years, before retiring from the saddle in March 2005. He is currently the 10th most successful jockey in the history of British flat racing.
For more than 30 years George was stable jockey to Sir Mark Prescott who took over the licence from Jack Waugh at the Heath House stables. Perhaps the horse that most epitomises the relationship between George and Sir Mark is Spindrifter who recorded 13 wins in a single season - 11 consecutively.
George's award of the MBE in the 2002 Queen's New Years Honours list came in well earned recognition of his services to racing and is a tribute to the respect with which he is held in the weighing room and amongst racing's hierarchy. George was further honoured in 2005 by being the recipient the Goodwood Racecourse lifetime achievement award, and several racecourses have held races in his honour. Several articles were written at the time of his retirement, including one on the BBC Horse Racing sports web site.
He still spends time in the saddle however, riding several lots each day, when his experience is invaluable. Sir Mark Prescott always said of George " He's an excellent work rider, the greatest slug ever born will pick up the bit with George; he pulls a two year old together and gets it to use itself even when it has previously shown little ability. I still would not have any other jockey from the past 150 years ahead of him"
There is no doubt that his vast riding experience is invaluable in teaching the youngsters how to race and in assessing their ability from the outset. Instinctively he is quick to recognise a horse's potential good and bad points, which is a great help to Ann and the owners in making realistic plans concerning the horse's future.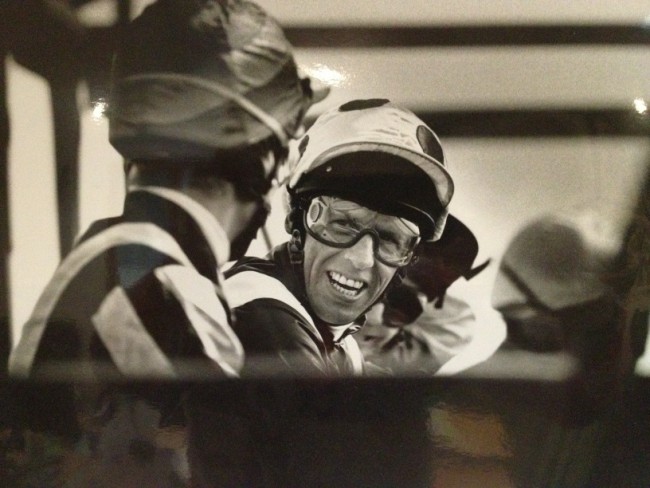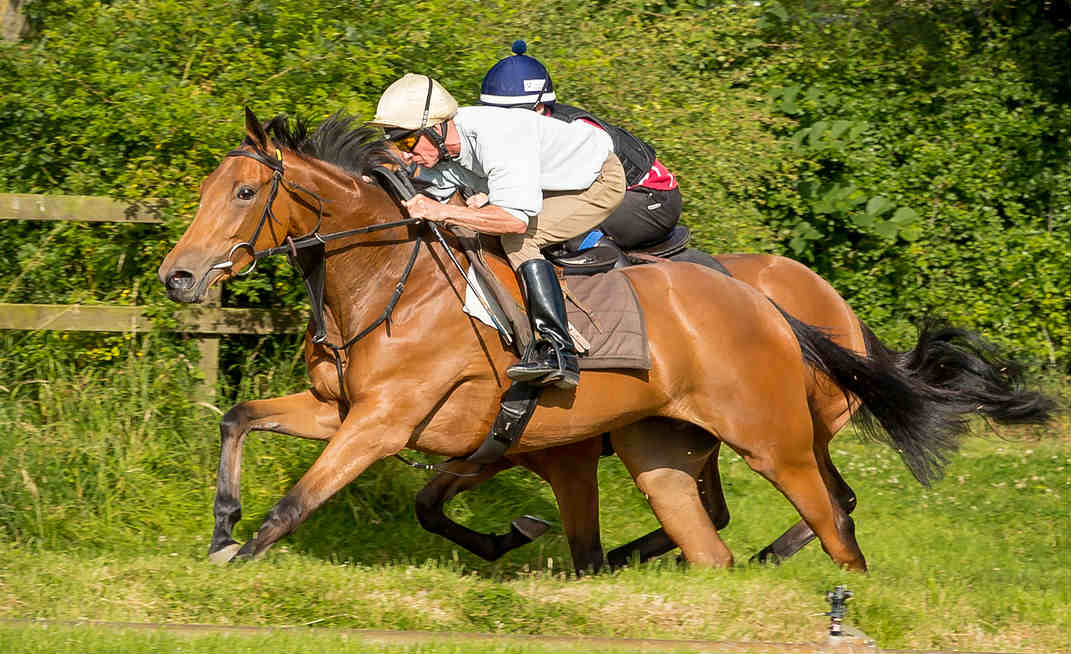 The History of Sun Hill Farm
Prior to moving to Sun Hill Farm Ann trained from a former stud farm at Melsonby near Darlington and then at the historic Hurgill Lodge, owned by Lord Zetland, having taken over the reins from trainer Bill Watts.
Sun Hill Farm met all the right criteria Ann sought for running a first class yard without any of the drawbacks of her previous yards. Not only did it meet all the stiff requirements in practical terms, Ann was delighted to find that the neighbourhood was steeped in racing history.
The three stallions who are known to be responsible for the thoroughbred breed throughout the world today were "The Darley Arabian", "The Byerley Turk" & "The Godolphin Arabian" were mated to seventy four mares, all of whom were based locally with the majority of them residing on Wyvill land which included Sun Hill as it too made up part of the estate for three hundred years. The Wyvill family were important thoroughbred breeders who owned The Belgrade Turk, whose descendants feature significantly in the stud book.
Not only is there plenty of horse racing history in and around Sun Hill but it transpires the whole of the thoroughbred world began right here, in this very corner of North Yorkshire. Sun Hill, despite it not being a training centre before the year 2000, is in fact the only yard in the world to be able to boast such historic credentials.