Back in the (racing) saddle
27-August-2016
27-August-2016 13:04
in General
by Admin
A busy week with runners, yearling sales and lots of schooling over hurdles. Hilary J (pictured below) getting a hug from her owners in the early part of the year when, we were all wondering how she might recover from a nasty injury which prevented her from racing last season. Thankfully, not only was she was a model patient, more than happy to spend ten weeks munching hay and standing still- for most of the time but recent evidence also suggests that she has in fact, recovered rather well with form figures for this year of 3-2-3-1-3-1.
A bit of a quirky girl she likes things her own way and we have to train her accordingly, some days she likes to go up the gallop quickly and always on her own, other occasions she likes to go a nice, sedate pace while other days she prefers not to bother at all. Certain days of the week she loves splashing around on the water treadmill and sometimes, when she doesn't fancy getting her hair wet, she won't even walk in to it.
But, while she is a bit of an enigma, she certainly has bags of talent and speed to burn and her win yesterday at Beverly showed her to be a progressive young sprinter.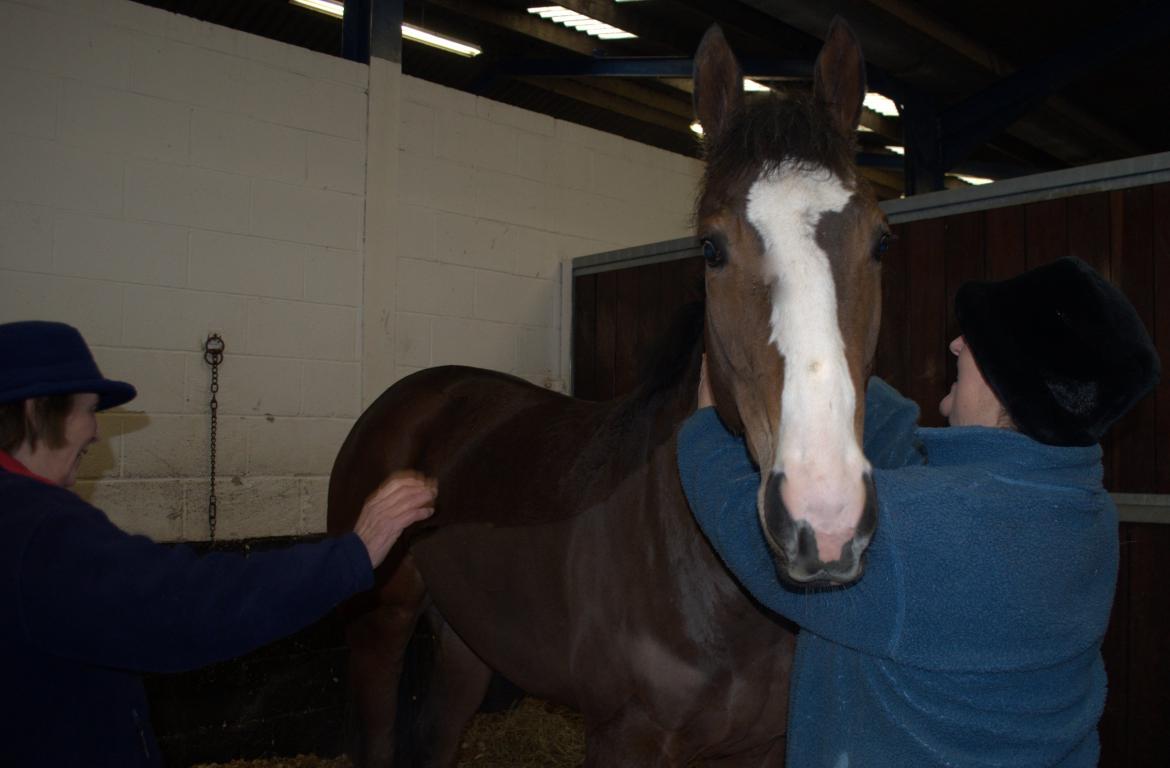 Hilary J - pictured with her two biggest fans, camera-shy owners Rosamund and Elizabeth Stott.
The 13 new arrivals from Doncaster sales have all settled in well at the farm and Hayley is busy uploading their pictures and pedigree details to our website. They are another cracking looking bunch and look well bought and good value. There were many smart and highly expensive horses at the sales but equally there were plenty of racy, althletic yearlings falling through the cracks, not quite good enough on paper to attract the big buyers but with a lot to recommend them for owners looking for some real value and, as everyone knows many (or most) of our best two year olds have not been expensive.
At home hurdles schooling has gone on most days with our very small team of hurdlers, two of which run at Cartmel tomorrow. Chant and Red Charmer's owners fancy a crack at letting their charges lose over hurdles soon too, but first Chant will run at Hamilton on Tuesday while Red Charmer is being prepped for an interesting race coming up soon.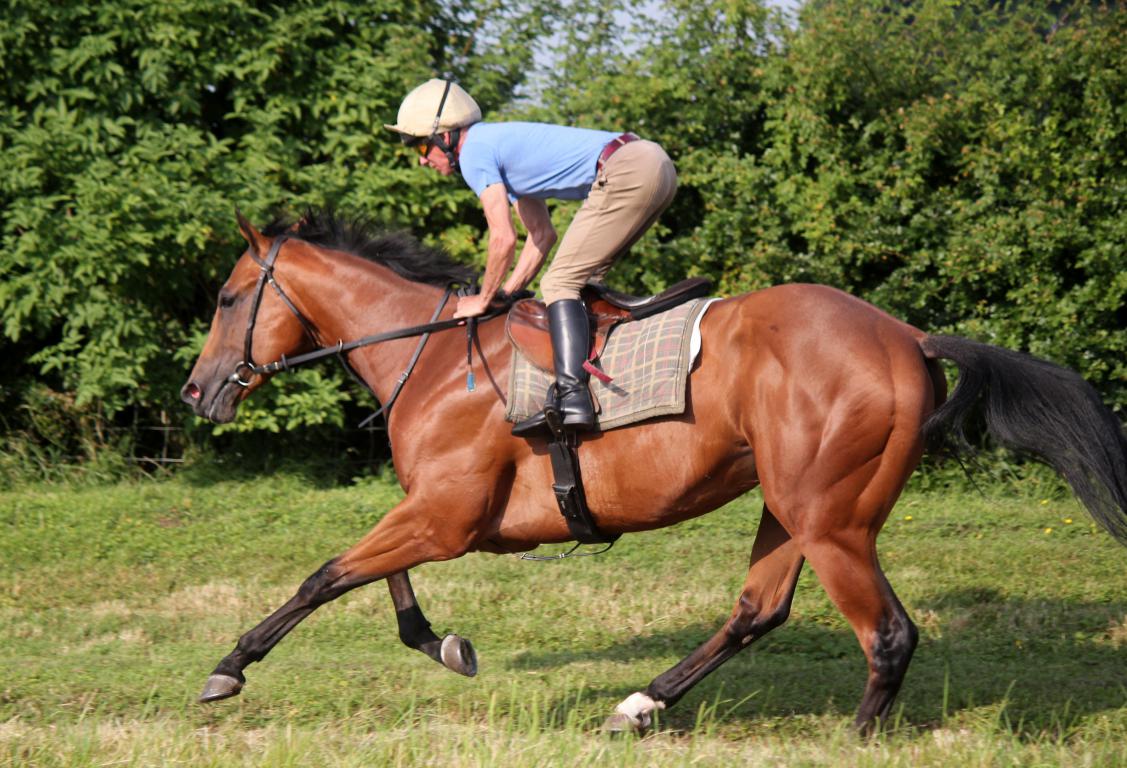 George - seen above on the big scopey unraced two year old "Arnold" is riding in the "Leger Legends" race at Doncaster on September 8th and hopes to raise as much money for "Jack Berry house" and the "Injured Jockeys fund" - two hugely important racing charities so please follow the link below and make a donation.........................Thank you
You can visit George's Just Giving page here