Feeding the 'Troops'
27-January-2018
27-January-2018 15:38
in General
by Admin
by Hayley
Food glorious food. The staff have been well fed over the last two days, courtesy of our fantastic owners. Yesterday, we redeemed the 'fish and chips fund' sent by The Gathering Partnership after Lady Lintera's Newcastle win and we all enjoyed a bit of 'craic' around the tack room table, whilst making little piggies of ourselves. Today, Julia and Lee Patterson cooked up some delicious bacon butties which went down a treat.
The Patterson's are relatively new to the yard. When holidaying at Sun Hill Lodges in the summer, they came to the yard for a stable tour and fell head over heels for grey beauty 'Troop'. It's a common occurance to see people fall for Troop, his light grey coat is striking and ensures he stands out from the crowd. But Julia and Lee didn't just fall for Troop, they fell for the whole sport and what else can you do when you catch the bug, except buy a share in a racehorse?! Lee was worried that the snow would hang around and that they wouldn't be able to see their almost white horse - I assured him we'd make sure he could spot him, by painting him neon pink! Luckily the snow had melted. Living so far away (Heathrow), we don't get to see as much of them as we would like as they're a really lovely couple, but we will continue to keep them in the loop with photos and updates on their owner login page. A big thank you to Lee, Julia and The Gathering from the staff!
There's a few shares available in Troop and I can honestly say that the owners already involved in him, are a cracking bunch of people. You can view his For Sale page here.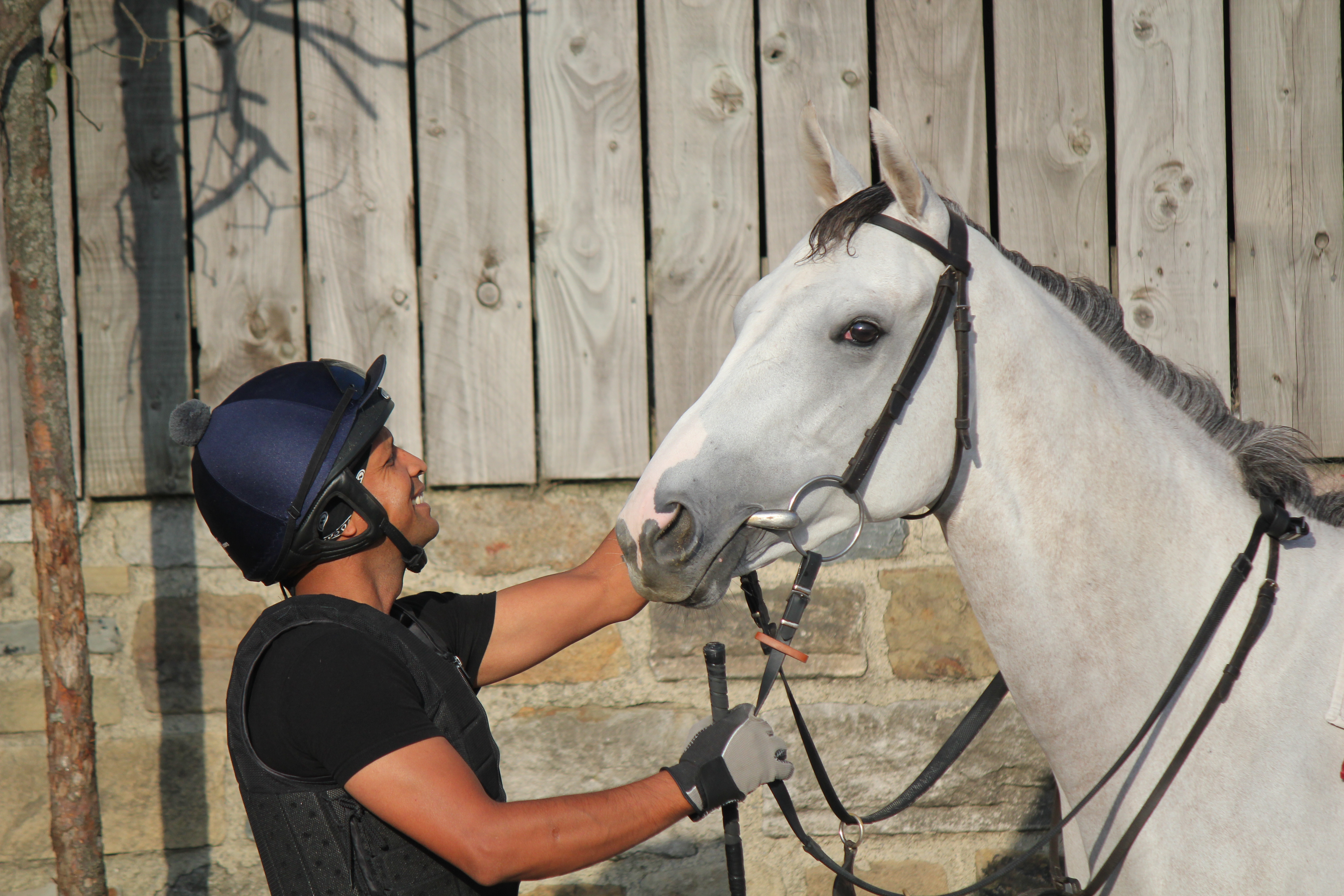 Aren't we lucky to be involved with such nice people? I must mention that John Dwyer, David Barker, Ian and Nancy Farrington and Derek and Sandra Shewring also bring in lovely treats regularly and it really is appreciated by the whole team.
Do you follow us on social media? Find us on,
Facebook - @racingannduffield
Twitter - @annduffieldnews