Sales sales and more sales and Tomorrows owners
26-September-2017
26-September-2017 17:47
in General
by Admin
Goffs Orby sales is underway but George and I decided to give it a miss this year. It's always a very expensive sale and we rarely buy much (if any) so remaining at home and getting some work done was an easy decision to make. My spies at Goffs tell me Godolphin have bought some yearlings again by Coolmore sires, splashing out for a Galileo, while one vendor told me they (those boys in blue with oil wells in the back garden) are not playing as much as usual so the effects on the market mean that further down the chain horses are slightly cheaper while a pinhooker (technical speak for a buyer) told me he can't get near them because the prices are so strong.
I love the way everyone sees things though their own, very different, eyes, according to how things are going for them. When you have horses to sell the market is never strong enough, when you have horses to buy the market is always too strong. It's like buying the perfect pair of shoes, bloody impossible.
Canford's Joy came out of his win at Catterick on Saturday very well. Winning under a penalty is not easy and he did it in some style. He is a decent horse at home and we have always liked him, but he is even better on the track and with that in mind, we hope to step him up in class next time and hope he keeps on improving.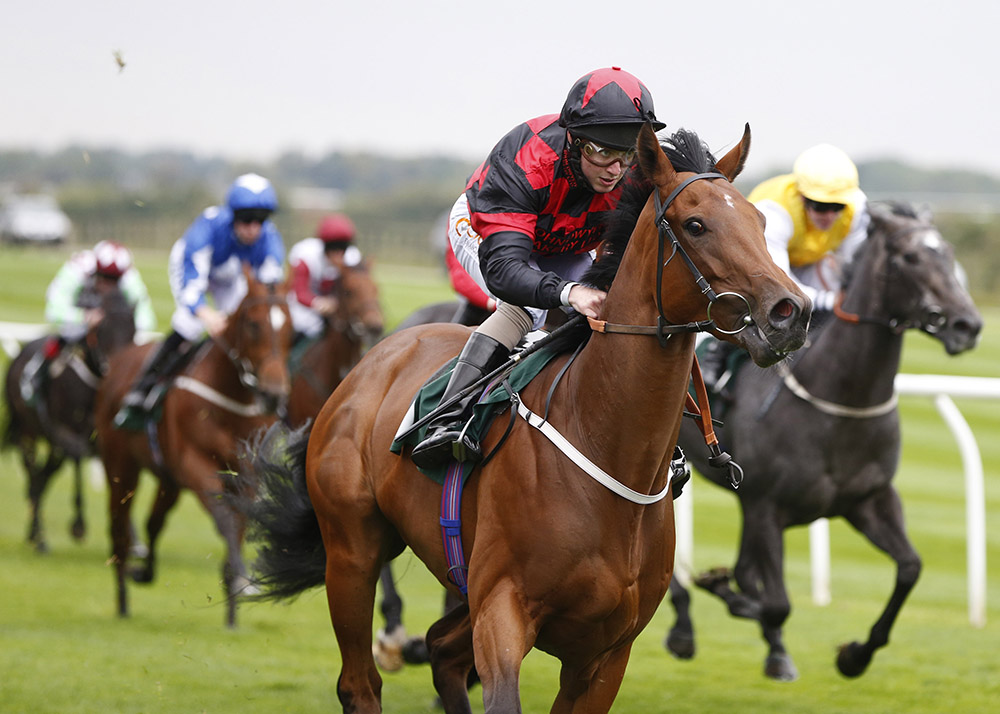 Over at the farm the yearlings bought last week at Tattersalls in Ireland are doing really well. Craig Buckingham splashed out on a fabulous filly by Society Rock who is racey and just gorgeous. She looks like she might be lightning fast, I certainly hope so, while his colt by Zebedee is the double of George Dryden when he was a yearling; strong, wilful and opinionated - but we like that! Craig put this lad into his 'Infinity racing' group so he has plenty of admirers already and will give them a lot to look forward to.
The colt by Bungle Inthejungle is also a strong, racey boy with a mind of his own and a big character. My bet is he has a big heart too, he loves his work and won't stop when lunging. I hope he finds Mr or Mrs Right to come along and buy him soon because I might need someone to share the responsibility!
The Doncaster yearlings are home now and looking excellent - classy and a bit sassy too. More on them another day when the camera has been put to good use.
When it comes to buying and selling racehorses I am in my element, but I was never as far advanced as one little girl I know who is already studying pedigrees with a great deal of concentration. I think she could be one of racing's major players in years to come and I know her piggy bank is already under siege. You can see the expression on her face as she turns the pages of the Premier yearling catalogue, the look ranges from "this one looks good" to "this one looks REALLY good" and "Oh God, this one WILL be very expensive……….mummy………………………how much money is in the piggy bank?"
"Go Annie" I say……………………….