Mid-week visitors
24-February-2016
24-February-2016 14:00
in General
by Admin
Wednesday morning sunrise.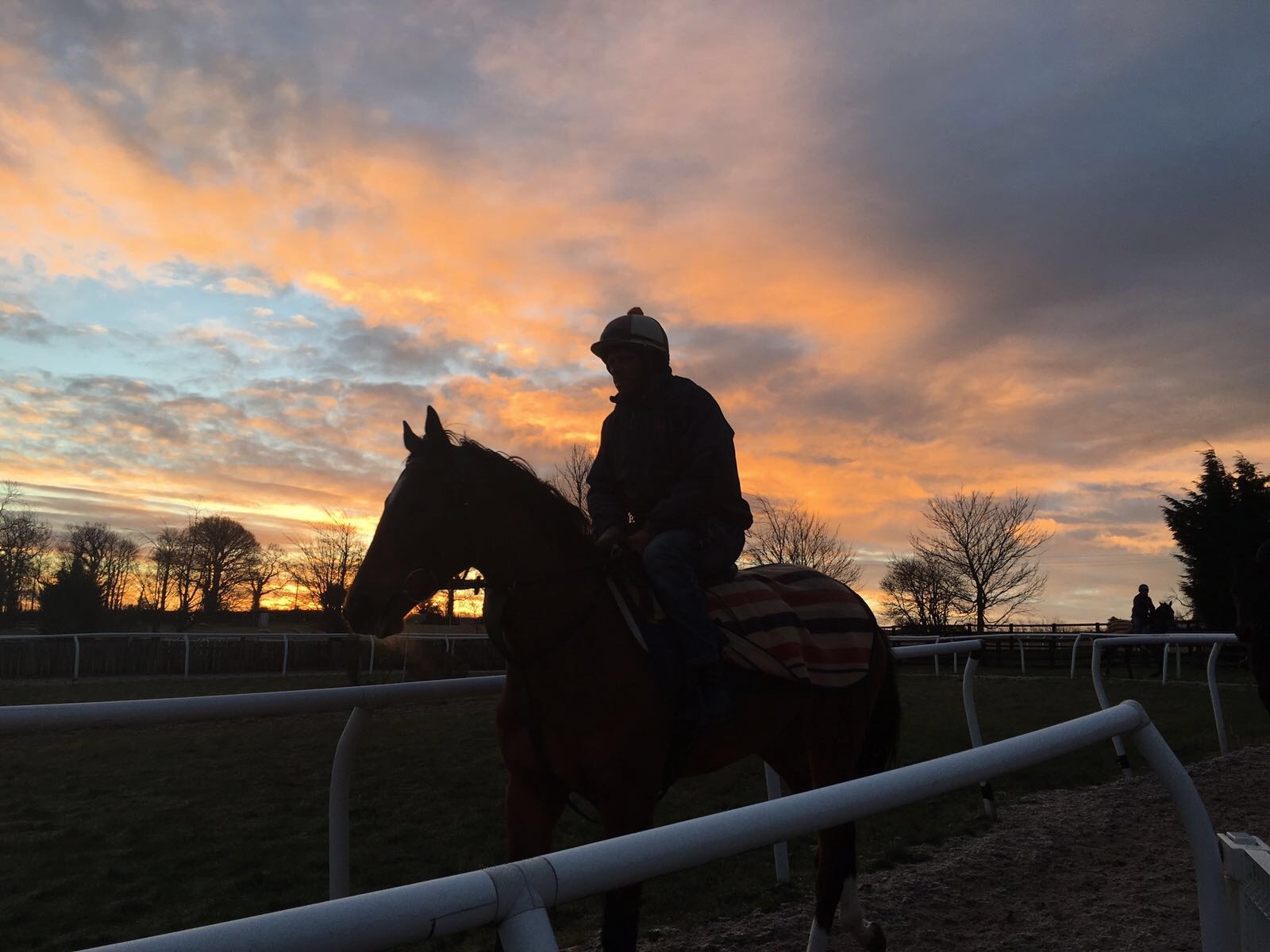 Another fabulous morning at Sun Hill with a dramatic skyline to accompany first lot, with four different groups of owners here, Sun Hill was happy to show of her stunning scenery. Another six of our private owners pages have had videos added to them while lots more are in the pipeline.
The two year old sweepstake suggested by former top two year old trainer and prolific fund raiser Jack Berry has attracted attention already, so we have decided to utilise our credit card machine in order to accept payments from anyone who fancies a crack at chosing who is our best two year old for this season. The " winner, or best horse" is deemed to be the one who wins the most prize money by the end of the turf flat season. If any of our two year olds are good enough to race abroad during or after the turf season has finished in the UK then this prize money WILL also be included.
Each participant can chose one or more horses at a cost of £20.00 per horse
The winner is the horse who has amasses the most prize money, win and place money.
The total fund collected will be split equally between the winner (or winners if there is more than one) and Jack Berry house.
It will be lots of fun as well as collecting money for a great cause, so please do phone in and make your choice/s, Anna is perched by the phone already!