Fresh and Sunny Tuesday
23-February-2016
23-February-2016 16:57
in General
by Admin
The horses, and us, enjoyed a glorious sunny day today and it felt like Sping really is in the air. Today's routine included cantering on the hill gallop for most of the horses, sessions on the treadmill, vitafloor and under the solarium for 25 of the little darlings, routine physio sessions for a dozen or so and lots of writing up of information on horses and editing videos for the owners private login pages. The login pages we have managed to complete today are excellent and achieve exactly what we set out to achieve. Hayley has done a great job in making my ideas come to life but it hasn't been an easy task. The staff "team" page has had some extra information added reminding me just how lucky we are to have a team of seriously good, highly experienced individuals, between all of our staff there is approching 500 years of experience (ok- some of us are quite old!) while our jockeys and work riders have ridden over 4000 winners between them. Not bad for a small yard on the side of a hill in the Yorkshire Dales. The website contiunes to attract viewers and has reached 10,000 hits in its first week.
With the two year olds starting to make some real progress, attention has turned to how they might perform this year, the sweepstake we decided to put in place for this season in aid of "Jack Berry House" has been dug out from the archives and more information will follow shortly on how it will work so, for anyone wanting to join in please watch this space. With so many really nice types it will be hard to chose.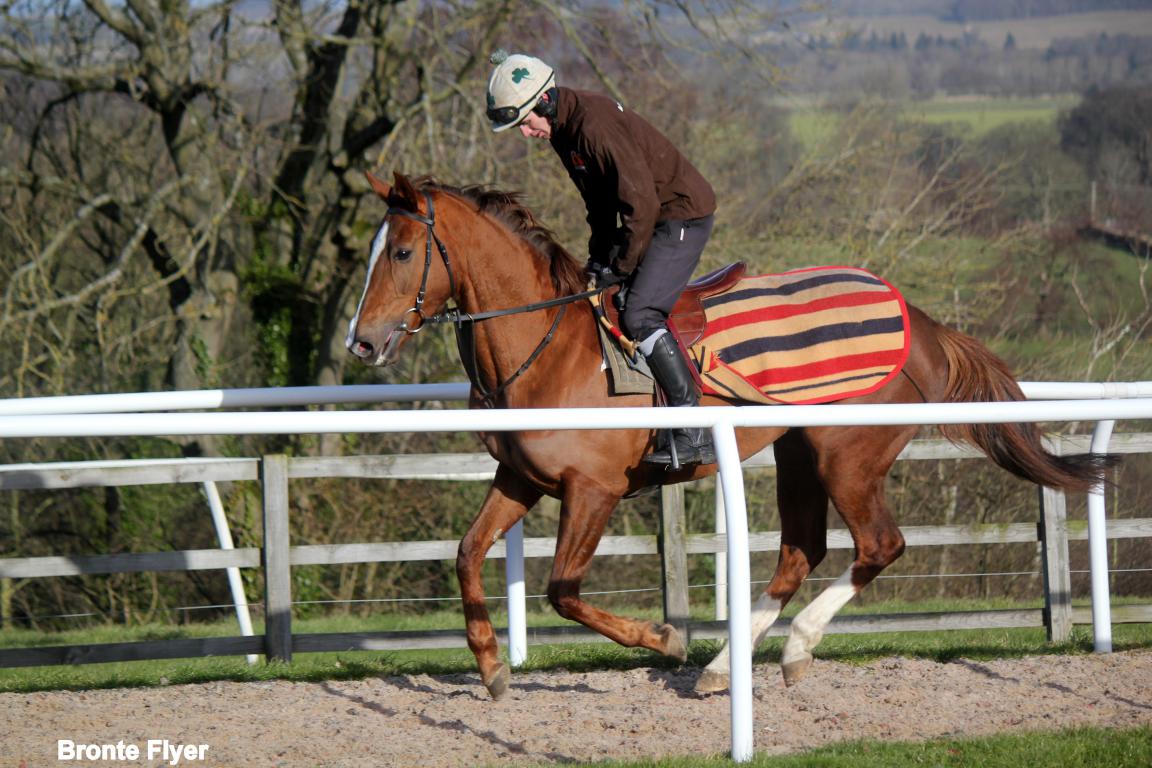 Bronte Flyer on round canter.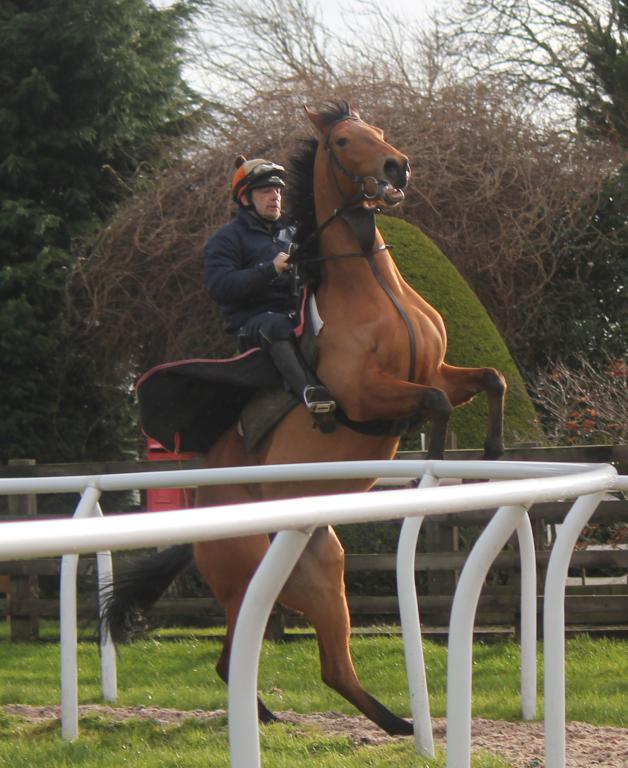 Marsh Pride feeling frisky!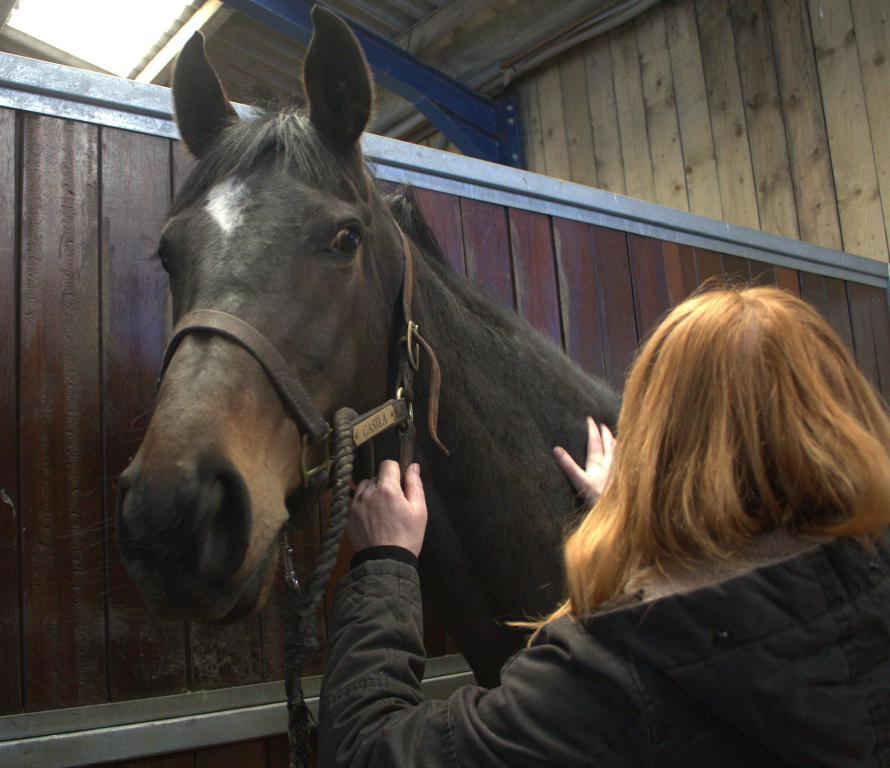 Physio Angela treats Casila.