Just another Manic Monday
22-February-2016
22-February-2016 13:14
in General
by Admin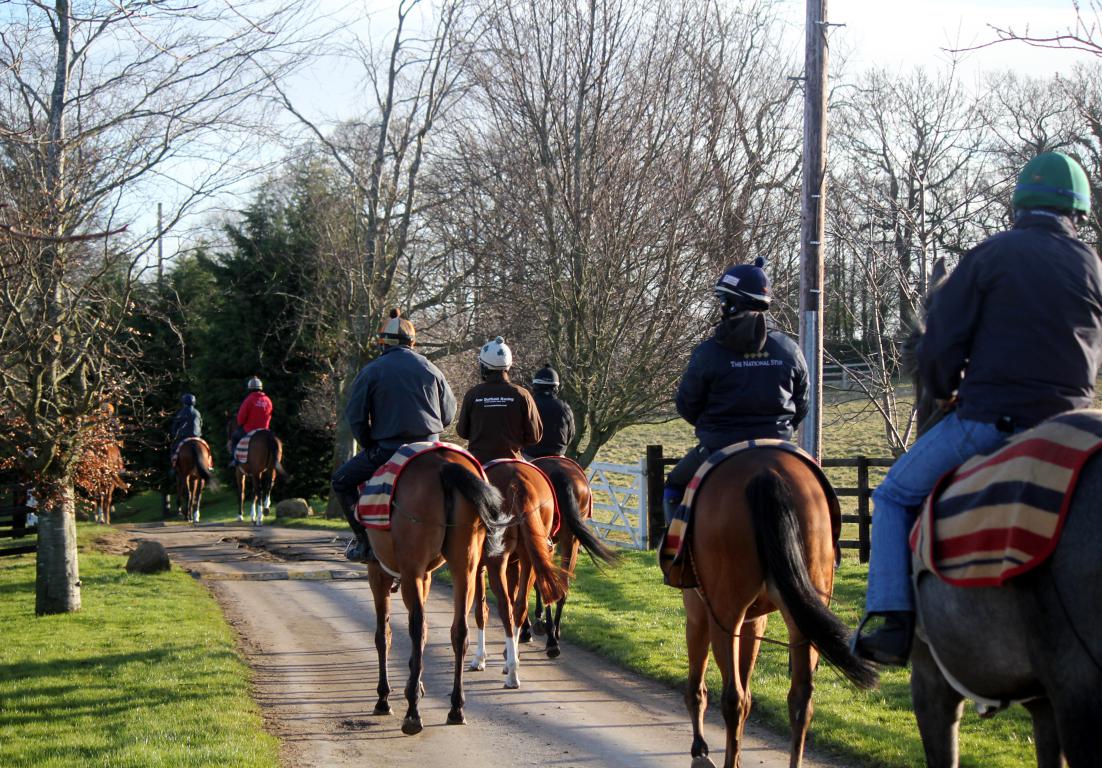 A beautiful Monday morning in the Yorkshire Dales.
Monday mornings are always busy and today felt busier still. Toboggan's Gift headed off to Wolverhampton with Dale and Aslam where she ran a real cracker to finish third, the penalty for winning recently told on her at the finish, and the slow pace which forced her to make the running did not suit her style of racing either but, she was given a great ride from the excellent amateur Mr Millman, son of trainer Rod. At home PJ and Colm had to leave mid morning but managed to ride five and six lots respectively. PJ got unceremoniously dumped in the parade ring from a feisty two year old filly showing off because today her new name was announced as "Indigo Beat", she certainly "beat " PJ to it this morning. Now he has to bake a cake for the entire staff which will really upset him because he won't be able to eat any of it himself.
All the horses cantered as usual but on the round canter instead of the main hill gallop which they generally use on Monday mornings, this was due to them having their long awaited (Europe ran out of stock) EHV vaccine on Saturday, and with outbreaks on a couple of studs in Newmarket I didn't want to take any chances. Our vets have fought tooth and nail to obtain the vaccines we need from the United States, which is an onerous task in itself.
Ann Starkie has bought half of the Vale of York filly out of Lady Georgina, and a half sister to our two-time two year old winner Lady Moonlight. ICM have bought Prairie Impluse as a dual purpose horse to add to their exciting string of horses; she is out of our wonderful old mare (now deceased) "Prairie Sun" who won nine races for us including four long distance handicaps in only twelve days. She was a real superstar filly and as tough as teak. There have been a few enquiries for other horses and shares, and I am utterely amazed the Intense Focus colt out of Breedj is still available because I think he will be one of our early two year old winners.
As the horses progress really well, Charlie too is maturing and growing up every day, he opens doors and brings his water bowl to ask for a drink when it's empty. He is very nearly barking on command but he is still clueless around a horses hind legs. Hopefully he will wake up to the dangers soon and without a hefty vets bill to boot. In the office Anna is flat out with accounts while Hayley has been getting to grips with videos and vimeo. While we are able to monitor the new website and see that it is still going down well, garnering just shy of 9000 hits (at time of writing) in the six days since it went 'live'.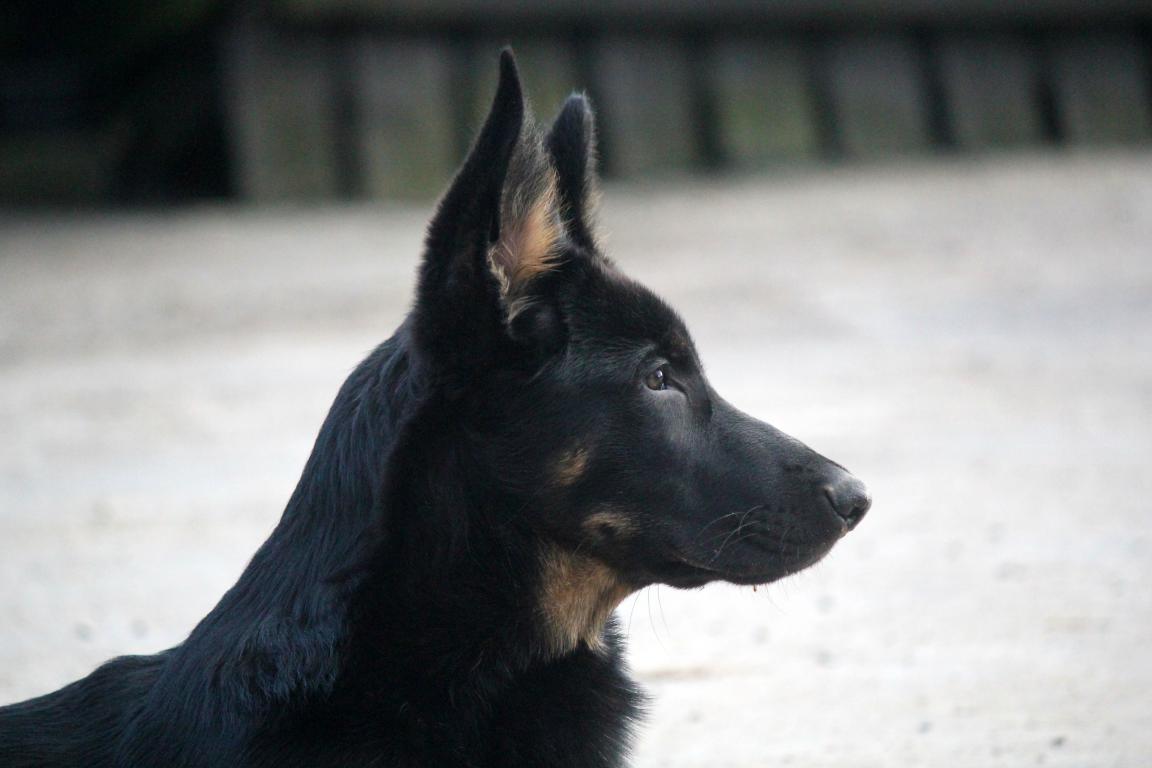 Charlie at 4 months - protecting the yard and watching the world go by.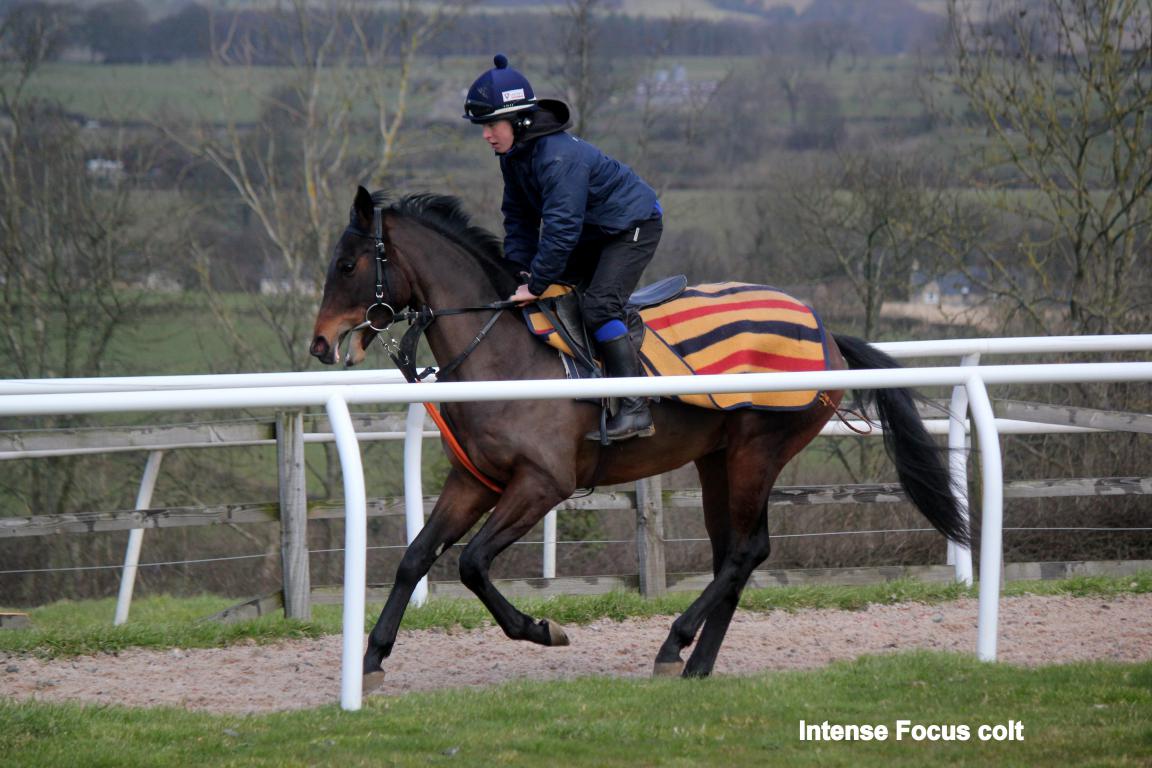 Rowan rides the promising 2yr colt by Intense Focus out of 95 rated mare, Breedj.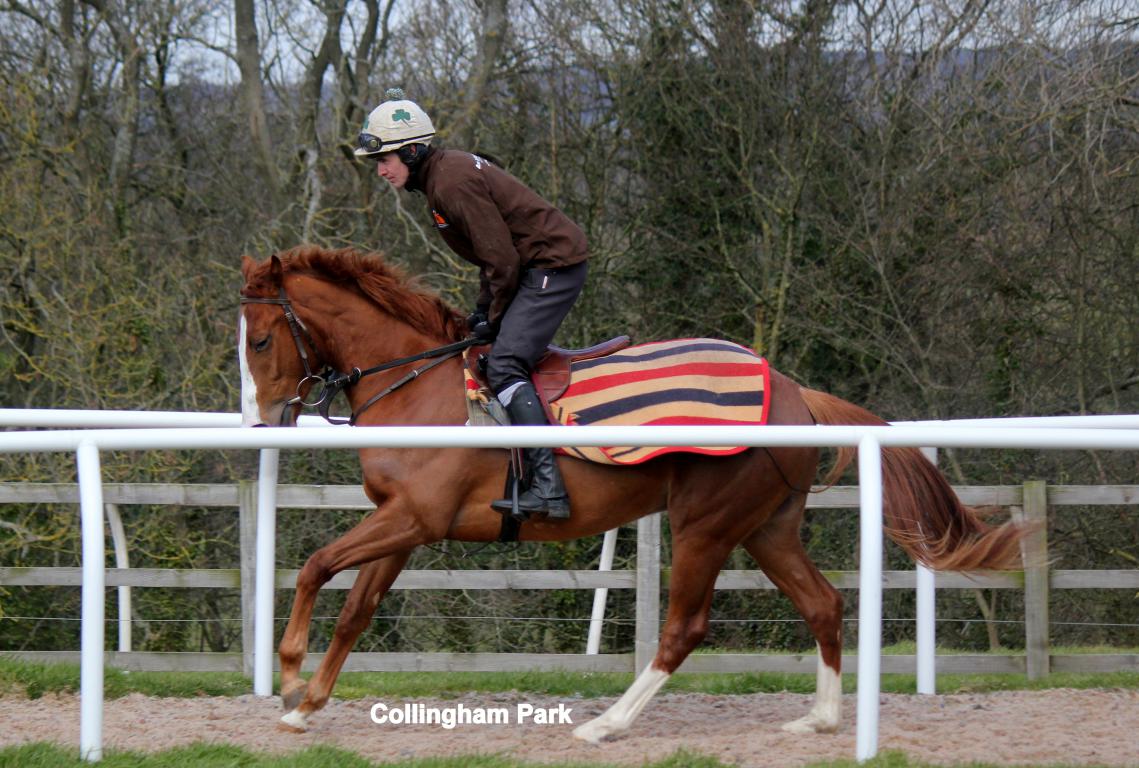 Collingham Park under Colm.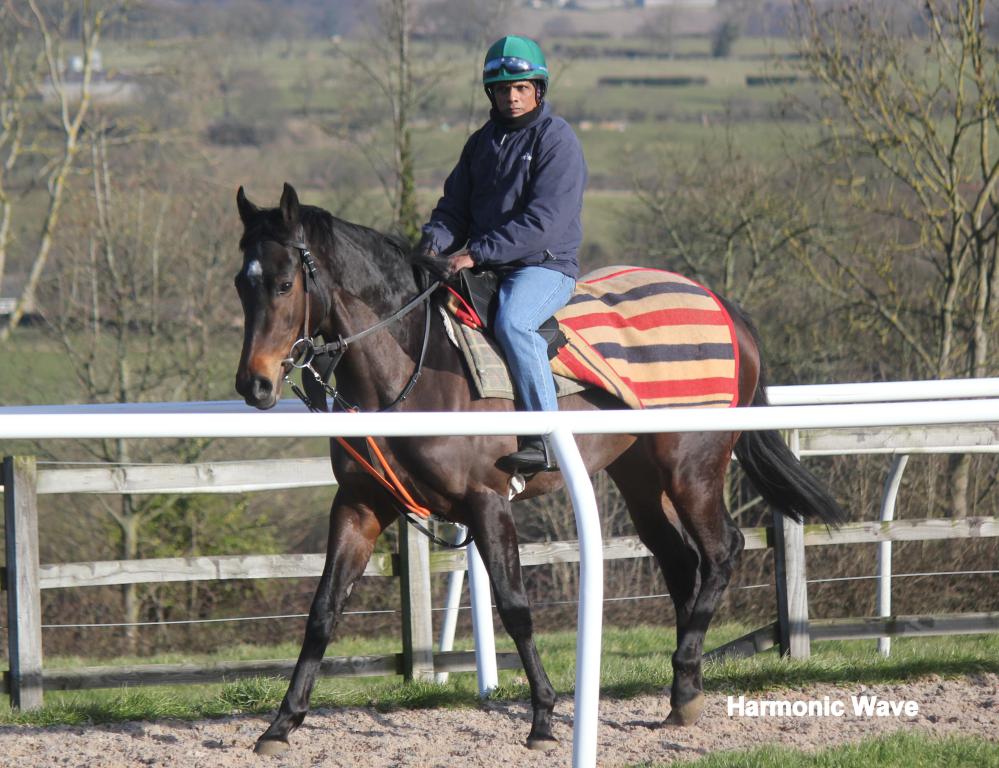 Harmonic Wave looking fantastic in sunshine.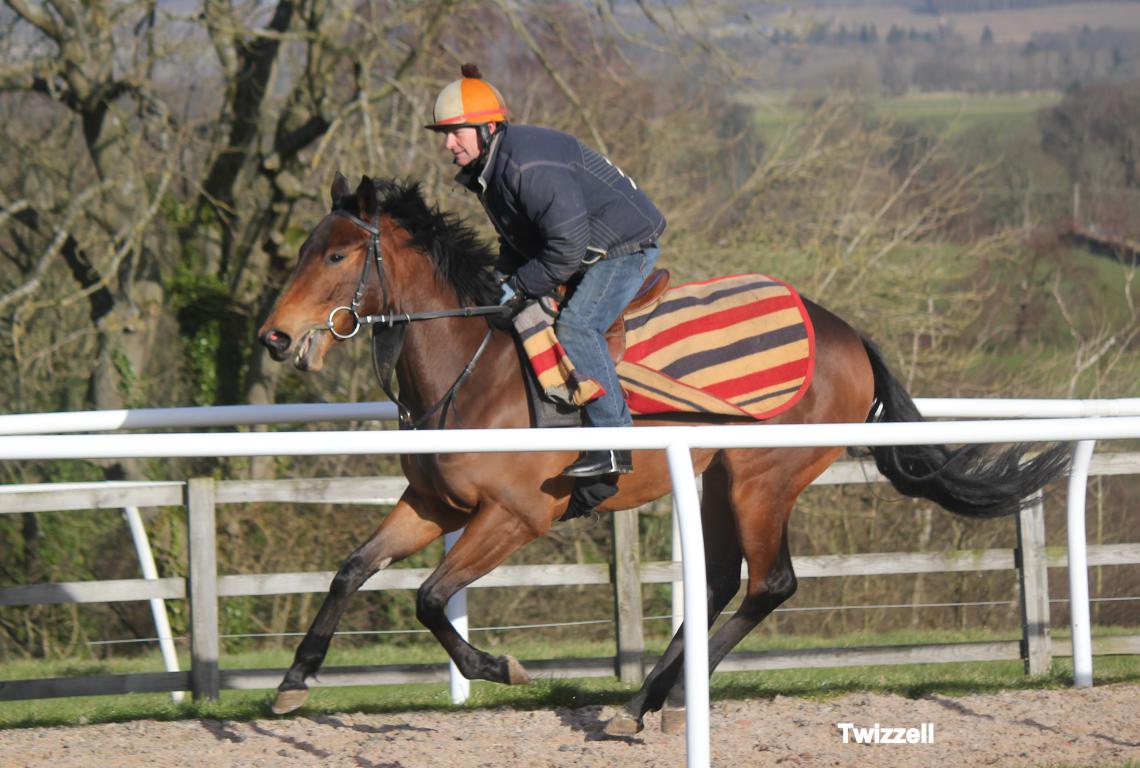 Twizell and Allen.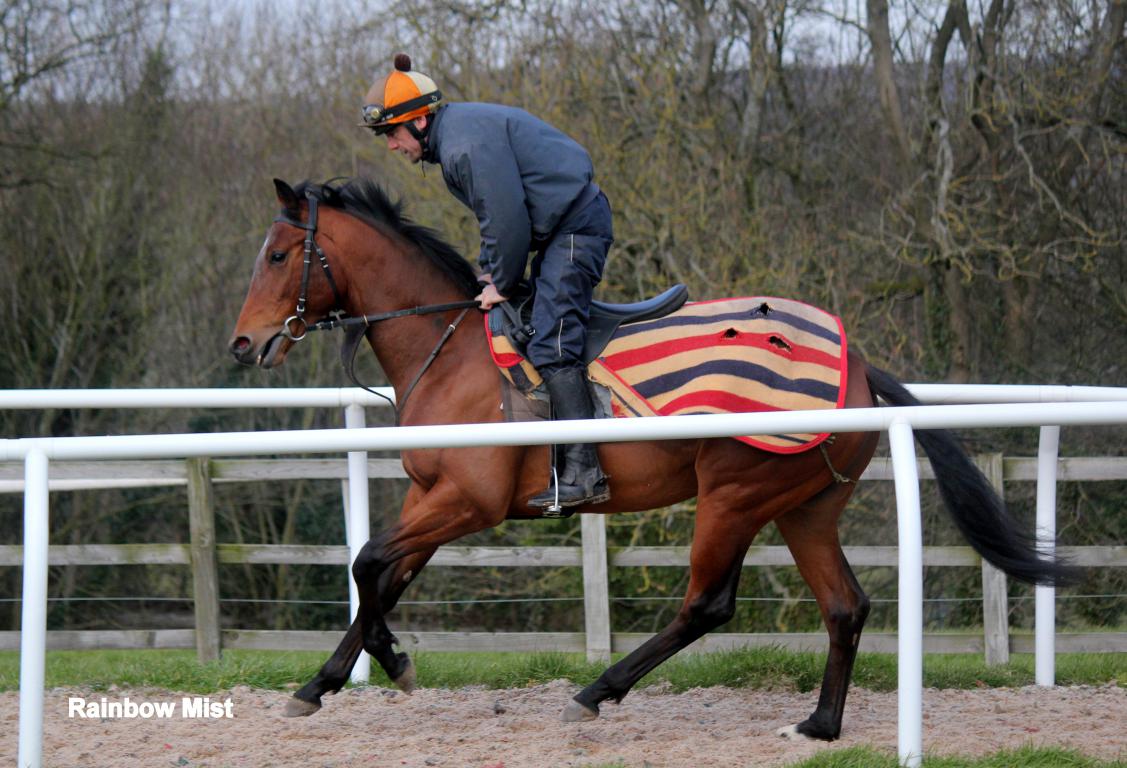 Rainbow Mist ridden by Janos.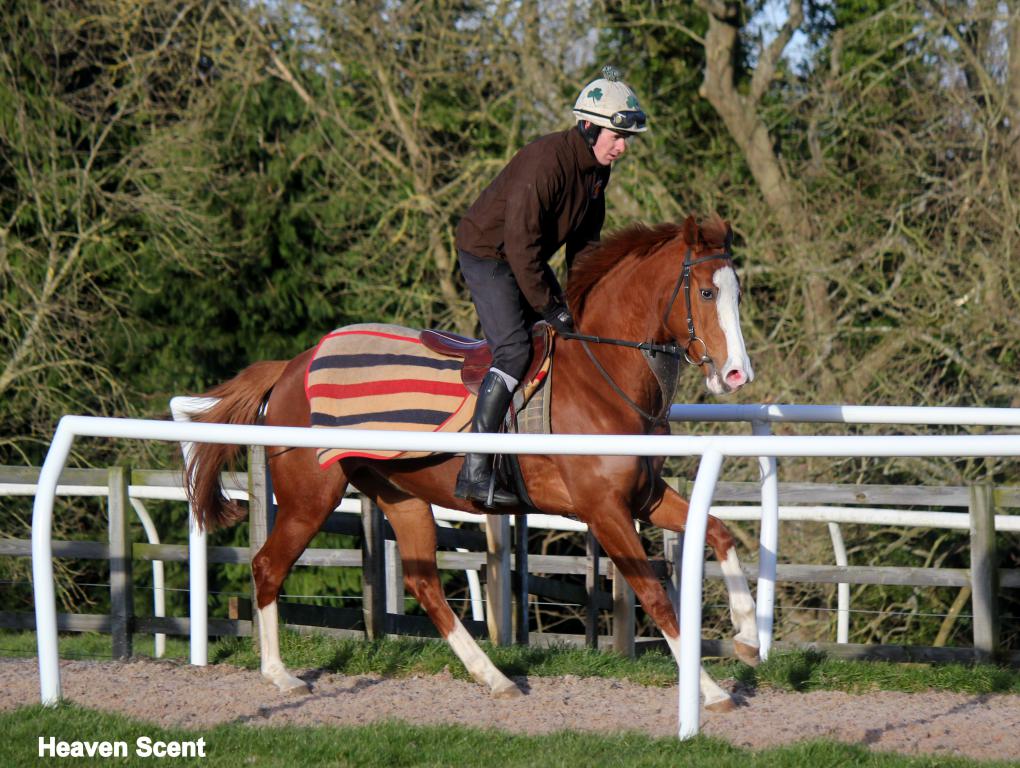 Colm rides the cheeky Heaven Scent.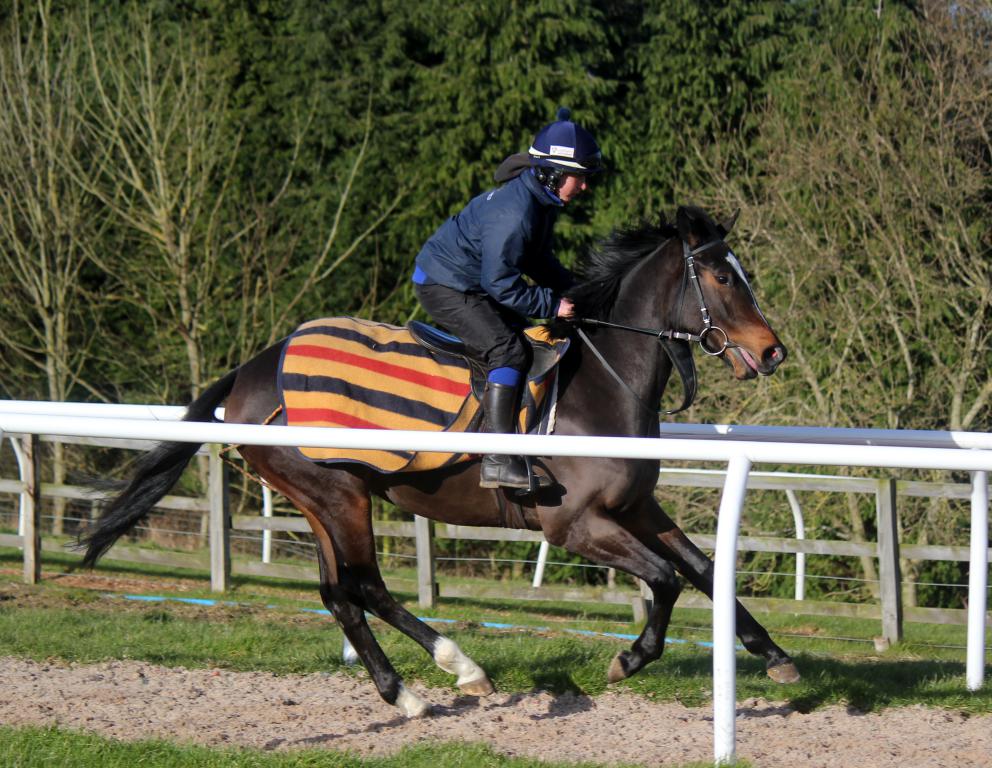 Hot Natured cantering under Rowan.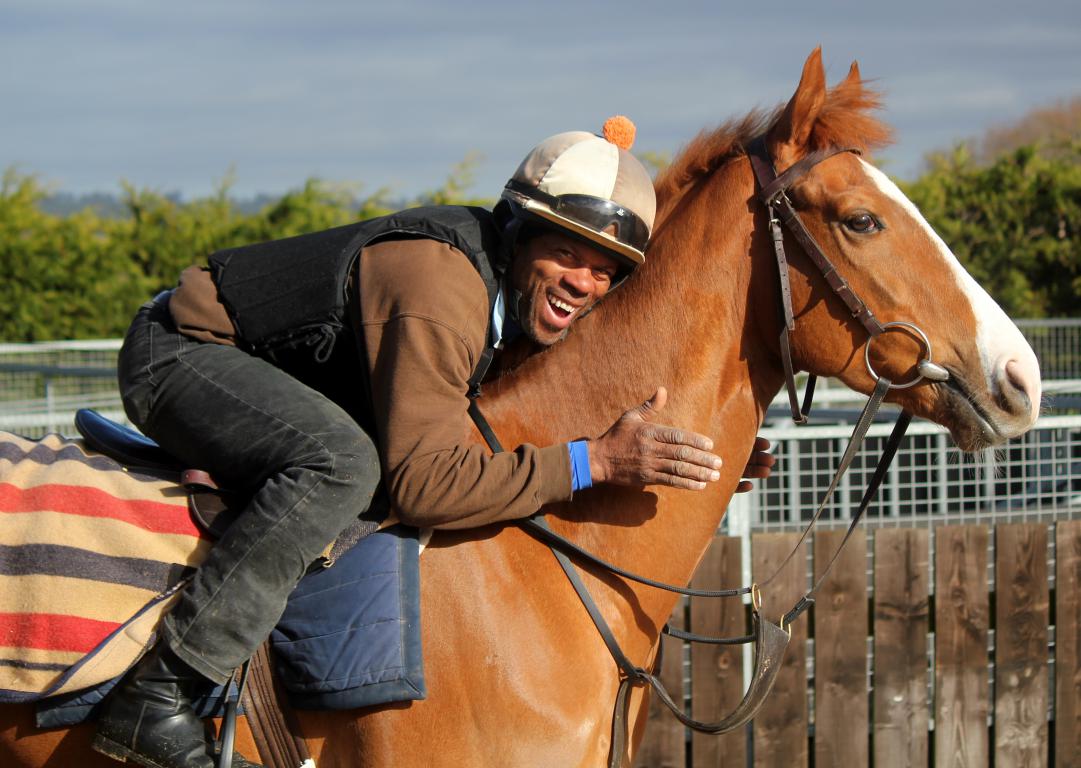 A very happy headman!