A weighty issue
21-April-2017
21-April-2017 17:44
in General
by Admin
A horse's weight varies from horse to horse but it's safe to say they are neither light nor weak. In truth they are fully paid up members of the "big, strong and occasionally unruly horse" section of the animal kingdom and a racing yards facilities have to reflect that. It's no use us having second rate equipment with frilly edges and no substance and it's fair to say our facilities are well made, strong and robust but even so, the need to repair and refurbish even the best equipment is a necessary part of running a racing yard.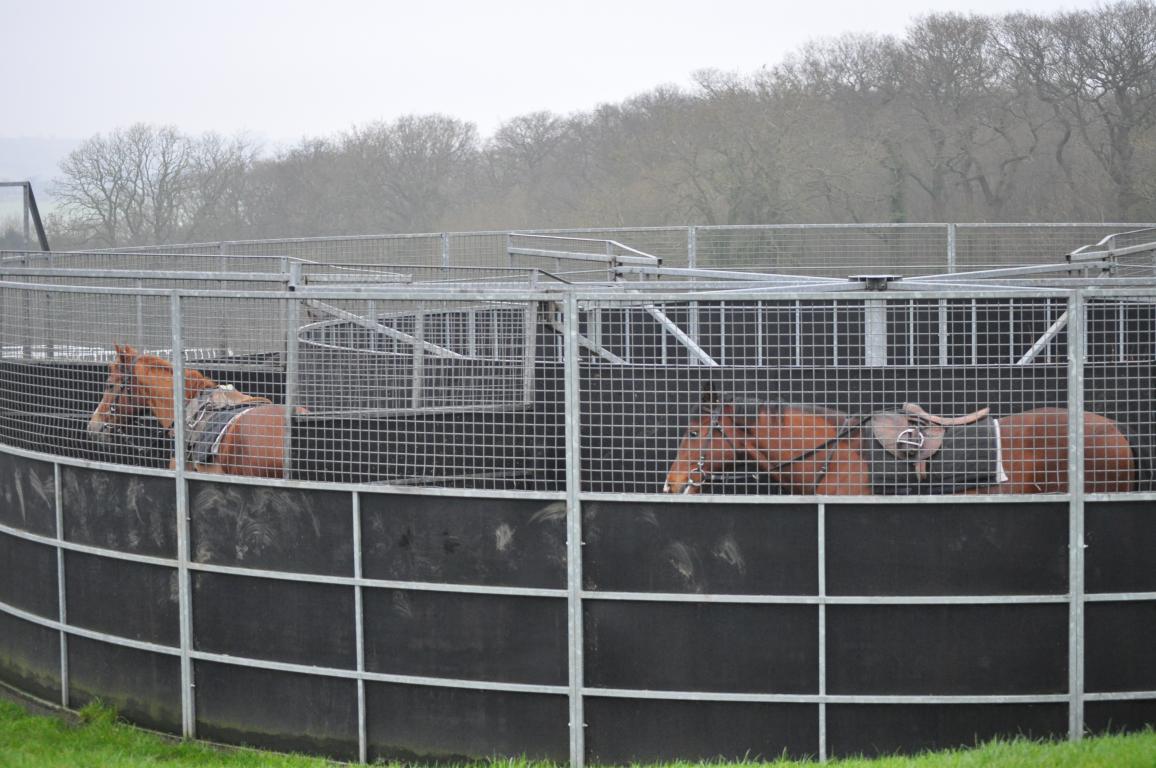 This week has seen one of our three horses walkers in dire need of repair when one of the "pushers" (the section which separates the horses into their own compartment) had its steel, tubular and incredibly strong arm bent so badly it had to be removed using a telehandler, taken to a workshop locally and repaired. The rear doors in one section of the starting stalls too had to undergo some metal therapy because the weight of horses sitting back on the rear gates over a period of years had weakened the doors and frames.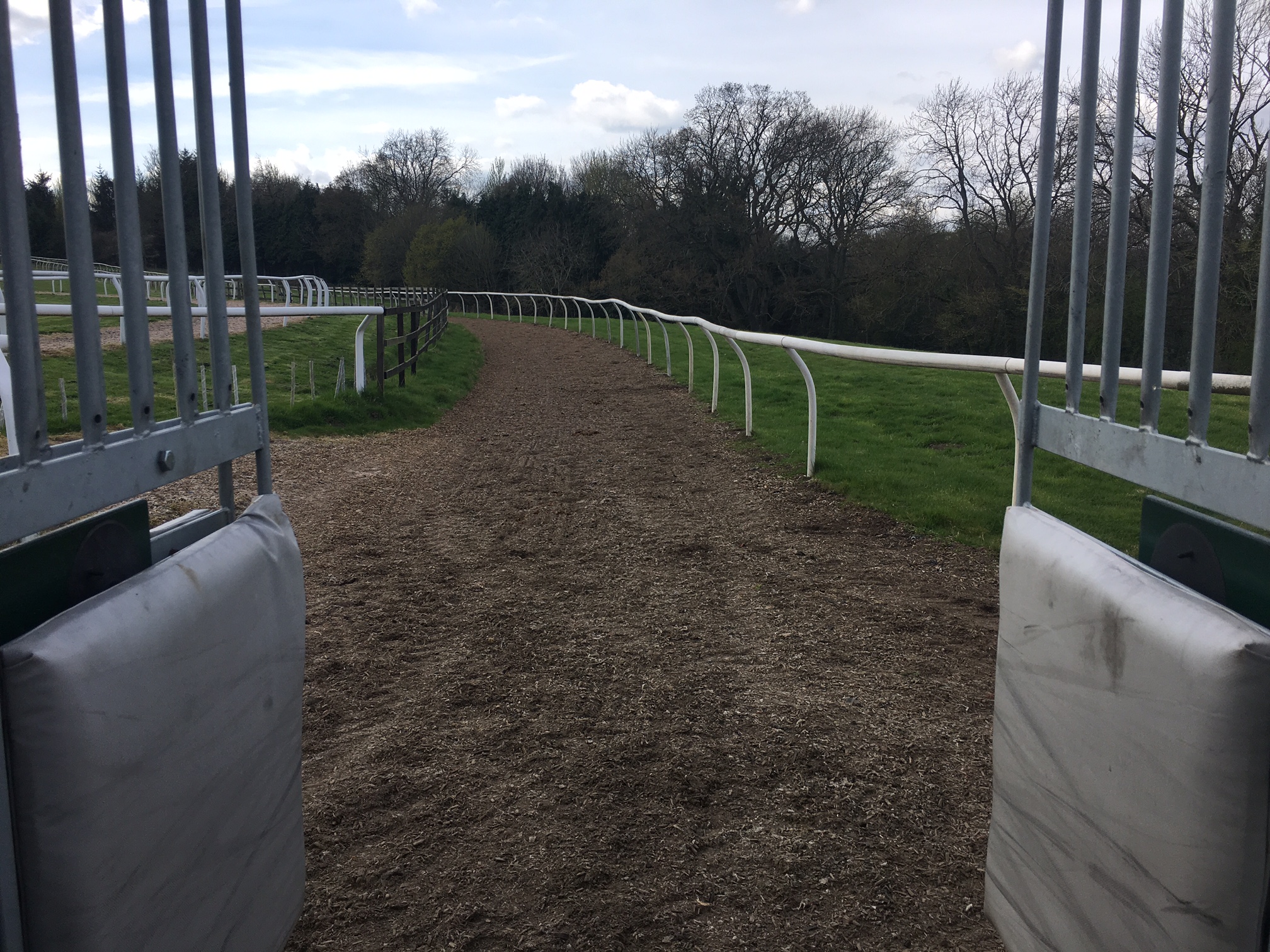 Fortunately for us we have a very experienced welder with a workshop on a farm less than 200 yards from Sun Hill racing who arrived late this morning to look at the two jobs, returning this afternoon to put everything back in place, welded, strong and ready for action again.
Unfortunately our welder friend might be reliable and superb at fixing things, but the poor man had to also fix his own truck when the (full) fuel tank fell off his vehicle as he negotiated the speed bumps on our drive way!
Apart from the issue of damage wielded by the weight of horses, today was an average Friday with two lots on the main gallop and four lots on the round one. Twenty plus horses went on the water treadmill while some of the lads moved a few horses around into different boxes to make way for the two breezers bought at Goffs Doncaster Breeze Up sales and who came back to the main yard.
I was delighted to see that the sire of one of our purchases "Red Jazz" had juvenile winners yesterday and today, our Red Jazz filly is a stunner, very athletic with a lovely free and easy stride. The Iffraaj filly is very strong and looks more like a colt and her daddy's offspring are certainly not strangers in the winner's enclosure, we can't wait to get going with them both. Another few weeks and we will see more race meetings in the North – finally.