Roadwork and Guests
21-January-2016
21-January-2016 13:07
in General
by Admin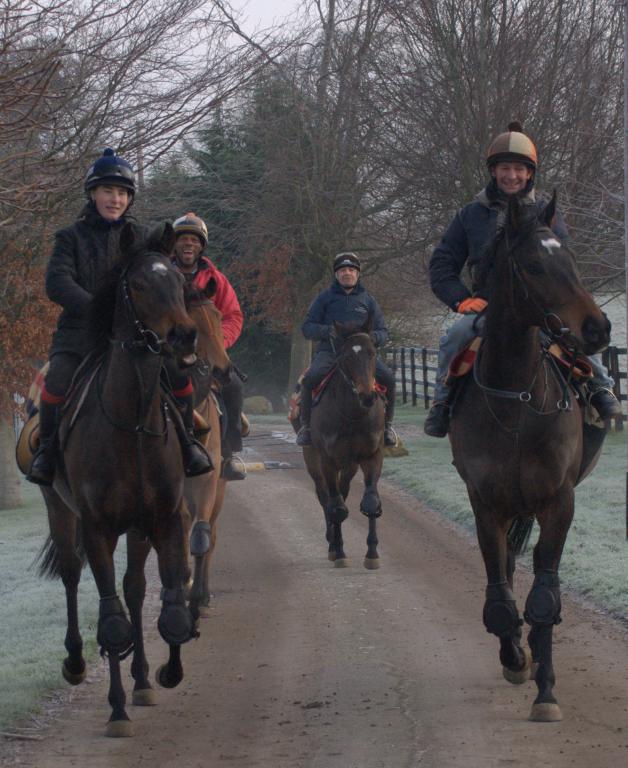 Harmonic Wave, Red Charmer, Encantar and Landing Night.
Crisp, fresh and minus 2! Roadwork was the order of the day, with all horses behaving well. Very little to report as the good ship Sun Hill ran smoothly this morning, so as the saying goes, no news is good news. The owners of Hilary J and Peach Pavolva, sisters Rosamund and Elizabeth Stott, popped in to visit their girls and brightened up an otherwise uneventful morning, with entertaining tales and creative ideas of artistic merchandise (HINT: Calendar Girls... I shall say no more!). They were delighted to see a very happy 'Hilly', who has recently come back into work and can be seen below, pictured with James and commented on just how well both of their fillies looked.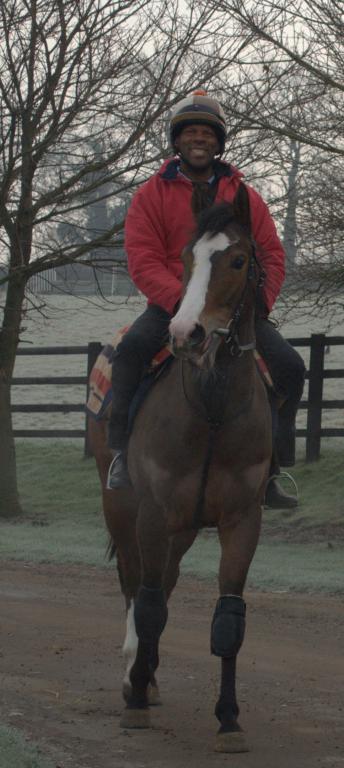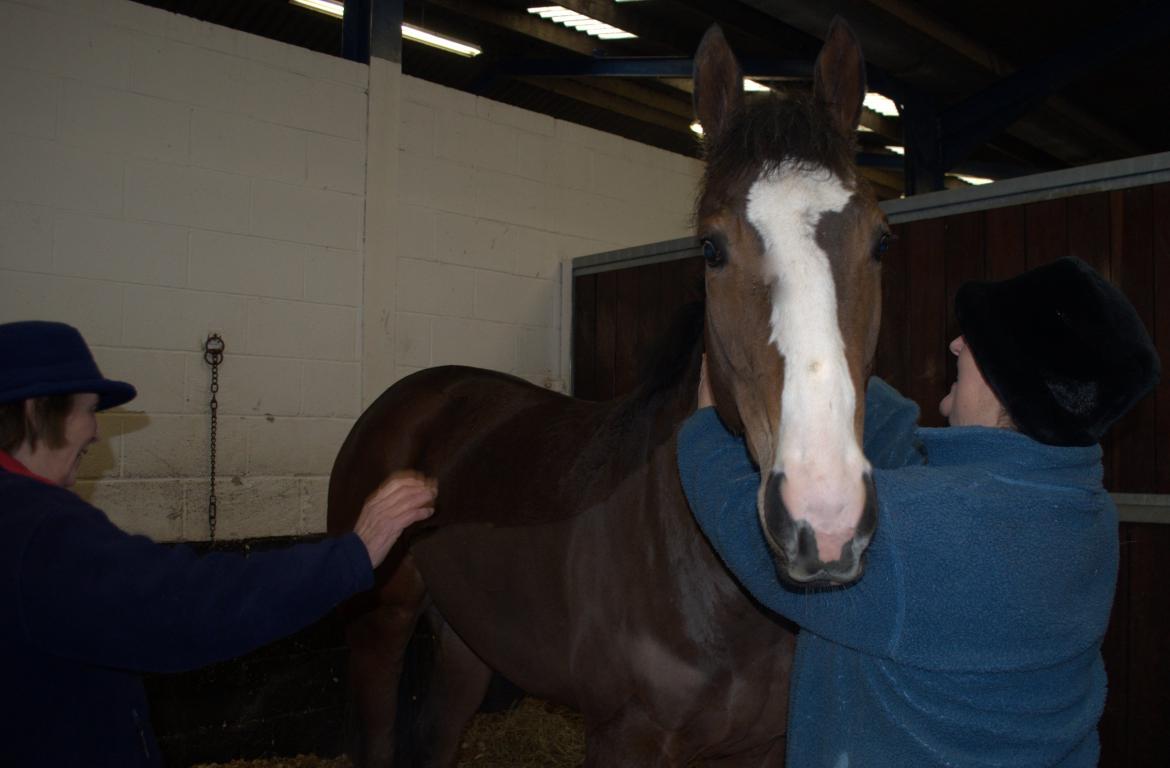 'Hilly' enjoying being fussed over by her owners.
Toboggan's Fire was another who has wintered well, her pre-riding prep work complete after the usual extra walking, trotting, tack back on, lunging, treadmill etc she was another ridden whilst being kept company by hunter Jack and she just about managed to contain herself.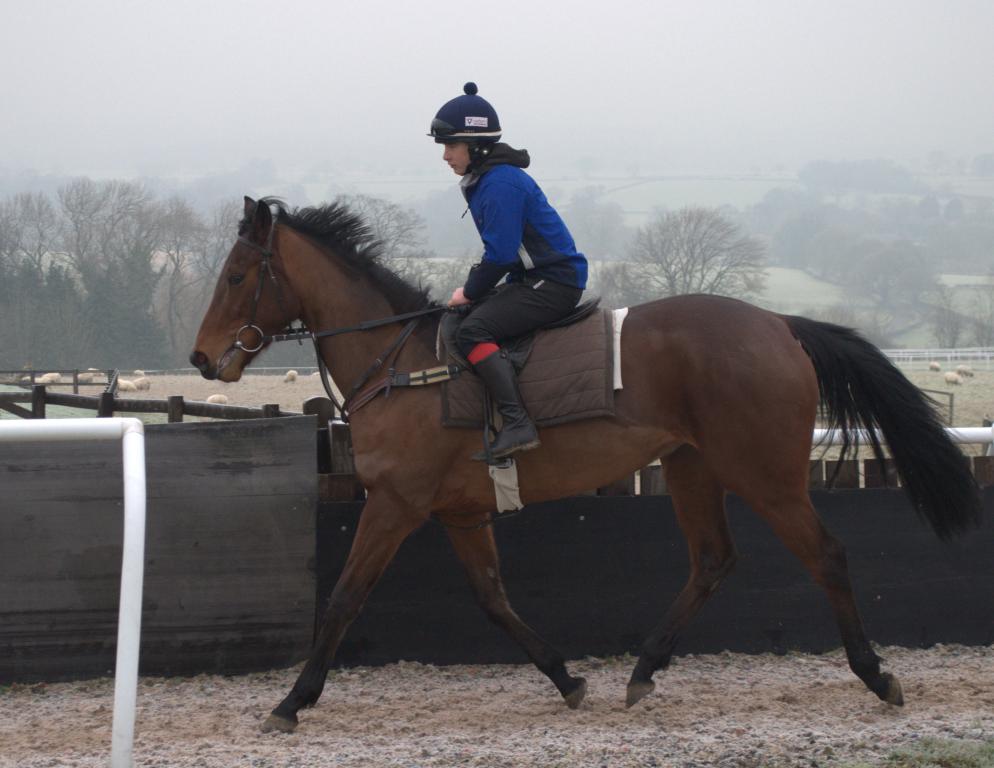 Toboggan's Fire