Our Zeb
18-October-2017
18-October-2017 11:53
in General
by Admin
Under the spotlight today, an eye-catching grey colt by Zebedee, owned by Infinity Racing Club. Many horses have character, they certainly all have strong, individual personalities but this chap has charisma in spades. In many ways he reminds us of our fellow son of Zebedee, 'George Dryden' who won first time out at two and earned a career high rating of 104. They both have a big presence that draws you to them, you can't help but look their way. Everybody loves a grey, don't they?
His sire - Zebedee - a high-class 2 year old sprinter and producer of early, speedy types.
His dam, 'Beautiful Dancer' is by prolific stallion 'Danehill Dancer' and has so far bred 3 winners from 4 runners.
Our horse's full brother 'Global Tango' was beaten by a neck at Windsor on Monday evening on only his third start so it shouldn't be long before the mare had bred 4 individual winning horses. We'll certainly endeavor to make it 5...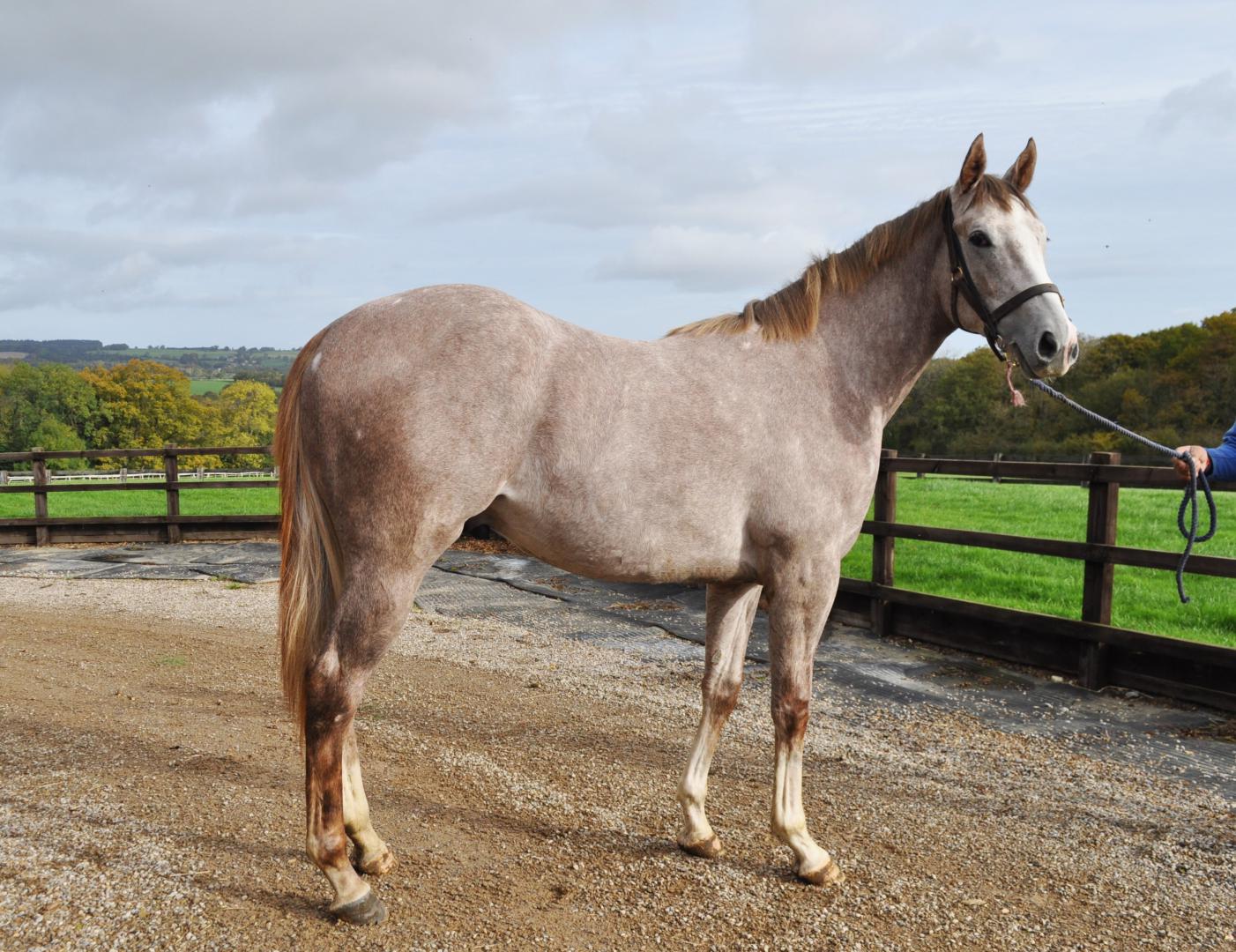 A bit about Infinity Racing...
Infinity Racing is a club not a syndicate. You can become involved for only £40 per month with guaranteed owner's admission badge when your horse runs.Owners have received badges to over 130 race meetings in the last year. In the past 18 months, Infinity has enjoyed 11 winners and 15 placed horses, ensuring fantastic fun for it's members.
If you are interested then you can find out more via their website infintyracing.co.uk
by Hayley