Thursday
18-February-2016
18-February-2016 11:32
in General
by Admin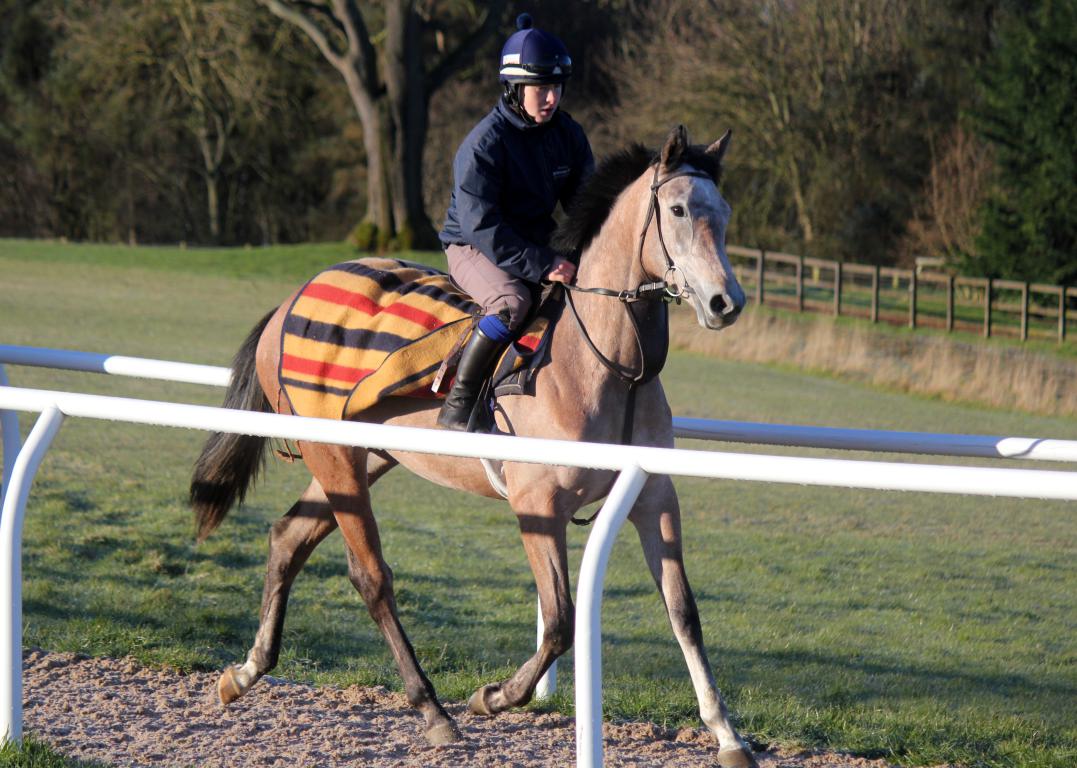 Panther in Pink, ridden by Rowan.
Very cold early doors, with a hard frost. Only three lots out this morning as Thursdays are traditionally a quiet day after working on the Wednesday, and although the horses are not "working" on Wednesday's just yet, ie "galloping", they are all nevertheless cantering and it is important to stick to the same regime. Horses love their routine and it is the ideal time to scrub and disinfect water buckets, feed skips and mangers, hay and feed barrows, clean out walkers and generally do all the jobs we have little time for otherwise. Jobs which, might sound boring but are in fact an important part of a yards good management. At the time of writing this blog eighteen horses had been on the treadmill with another eight or ten scheduled for this afternoon, most of whom also enjoyed a spell under the solarium and on the vitafloor.
The new lads have settled in really well and have learnt how best to use the treadmill, they are now so well organsied that as one horse leaves the treadmill to go under lights and on the vitafloor, the next one is going on it. New recruit Beth has been getting to grips with the other major job needing doing at this time of year - mane pulling, so all the horses are starting to emerge from winter into Spring looking like the sleek racehorses they are under all that hair.
Our new look website has created quite a stir with over 4000 "hits" in less than forty eight hours and today we managed to get one of the owners login sections fully functional with a short written report and video of the horse in question on the gallops filmed yesterday. It will take us a while to get all the owners pages up and running but the guinea pig page was, thankfully a success.