The bodyguard
16-April-2018
16-April-2018 16:03
in General
by Admin
By Hayley
They say dogs look like their owners… Ann and her bodyguards.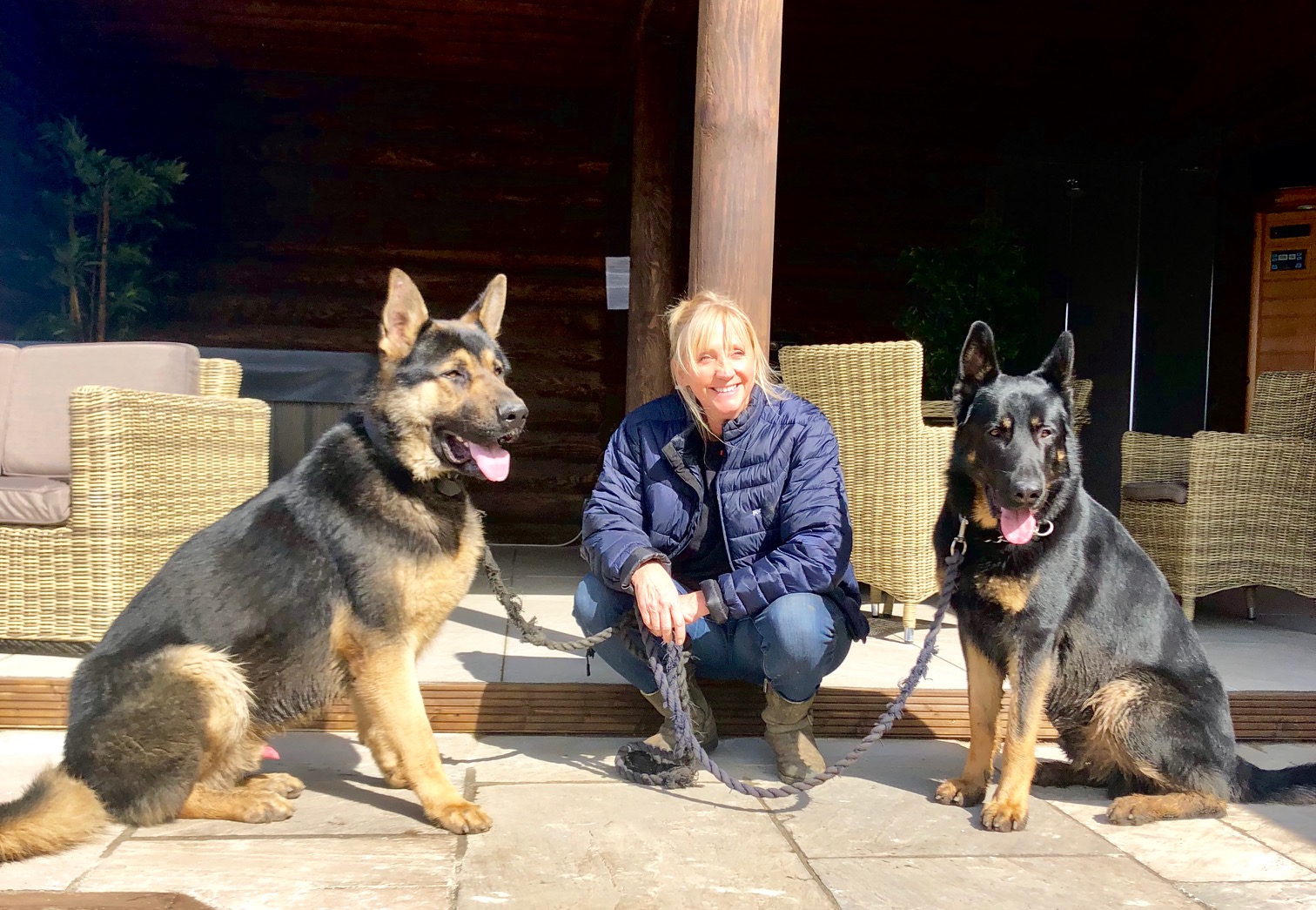 Don't worry, we haven't forgotten that you're here to see and hear about the horses, but how can we not share cute photos of the 'puppy'? At only 11 months old, Gunner makes Charlie look small - no mean feet, Charlie is huge!
Troop and Mimics's Memory may be declared in the morning for Newcastle on Thursday and we have made some of our first entries of the season for the turf, with Uncle Charlie and Highly Focussed both entered up at Thirsk. Uncle Charlie has form at the track on good to soft, so for him we will be hoping the ground doesn't dry out too much. On the other hand, the prospect of some serious sun later in the week has us digging out our summer gear and dreaming of barbecues. The horses in training will certainly benefit for some Vitamin D too, and while our Equilux lighting does a wonderful job of mimicking sun-light indoors, there's nothing quite like the real thing for horses and people alike. Riding out in pleasant weather makes the job a whole lot easier, I for one am not ashamed to admit I am a fair-weather rider these days and my boots have been gathering dust since late February. Being in the office in winter is great, it's warm(ish) and dry, but when the sun's out and the lads can be heard roaring with laughter and generally having 'the craic', one can find themselves sorely tempted to ditch the office in favour of some good old manual labour. However, I have my excuses in early… with Anna set to enjoy a week of much needed and well-earned R & R, I will be attempting to man the fort, so please don't be too disappointed if you call the office and you get me instead!