A handy new page on the website
16-March-2016
16-March-2016 17:51
in General
by Admin
The website continues to thrive with over 33,000 hits and counting but, we needed somewhere to advertise Good Friday's open day so, in the top right hand corner there is a new tab called "open days". This will advertise any open days we have coming up and will be especially useful for our syndicates who can make their plans public knowledge well in advance, allowing potential or current owners, and shareholders to save the dates. Obviously this Good Friday will be very different to previous years because Middleham have decided not to open, therefore there has been no publicity for the event and we are relying solely on our regulars and anyone who has managed to read the few press releases we have done. But it will be a fun few hours, it always is, and it gives our lead amateur Christine Swiers another opportunity to sell some more of her amazing cakes.
Yesterday's runner 'Toboggan's Gift' ran very well but found one too good. At home this morning we worked eight two year olds upsides -in pairs, and they were a real pleasure to watch, all the other horses horses stepped up a notch too but were either not ready or don't need to go "upsides" at the moment. This afternoon the vet arrived to administer the second EHV 14 vaccine for all bar two horses, so an easy few days will now follow. Handy, as there is plenty to do ahead of the Good Friday open day.
Well wishers called or emailed about Julie and Hayley whose car was a write off after yesterdays crash in which some lunatic hit them head on when speeding through a village, both girls are sore and badly bruised. There was some good news however today, when Colm got the message he was waiting for, that he has been awarded "ride of the month" on the "At the Races" website following his amazing feat aboard "Fiddler's Flight" at Sedgefield last month, well done to Colm and thanks to everyone who voted for him.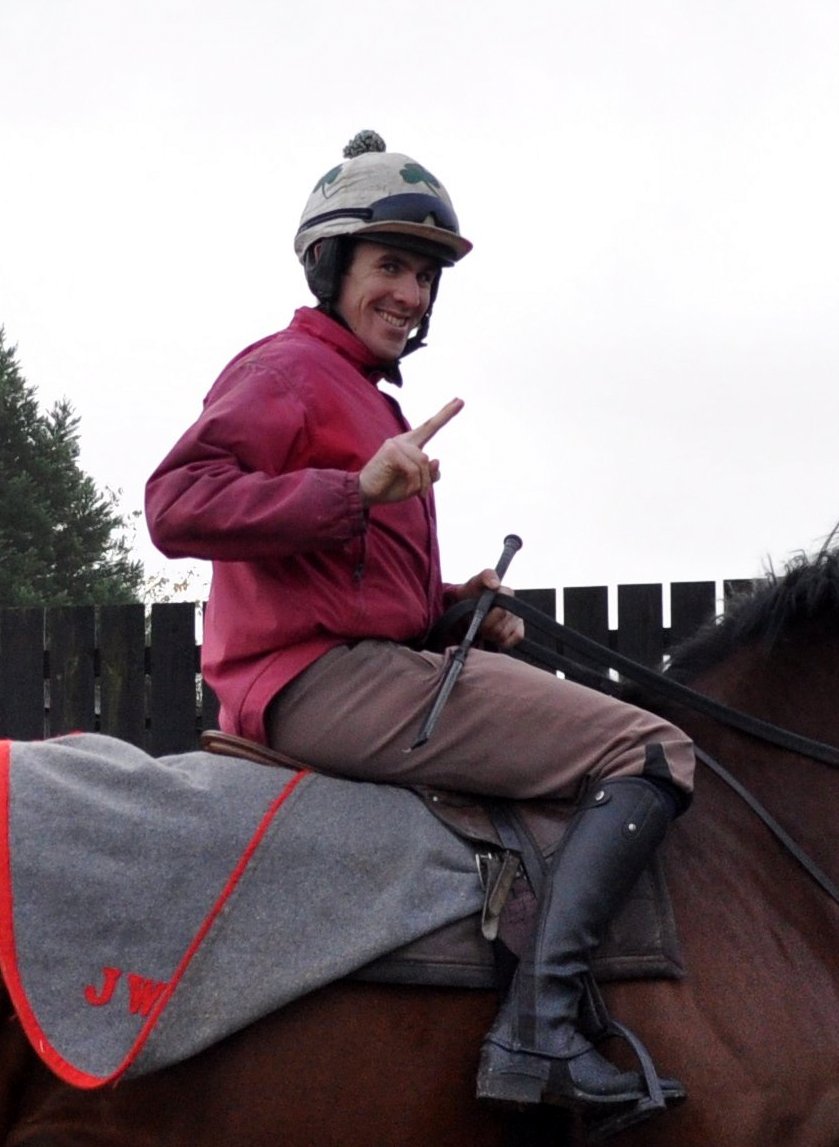 Colm won At The Races Ride Of The Month with a whopping 71% of the vote.