A Labour Of Love - Our New Website Goes Live!
16-February-2016
16-February-2016 11:59
in General
by Admin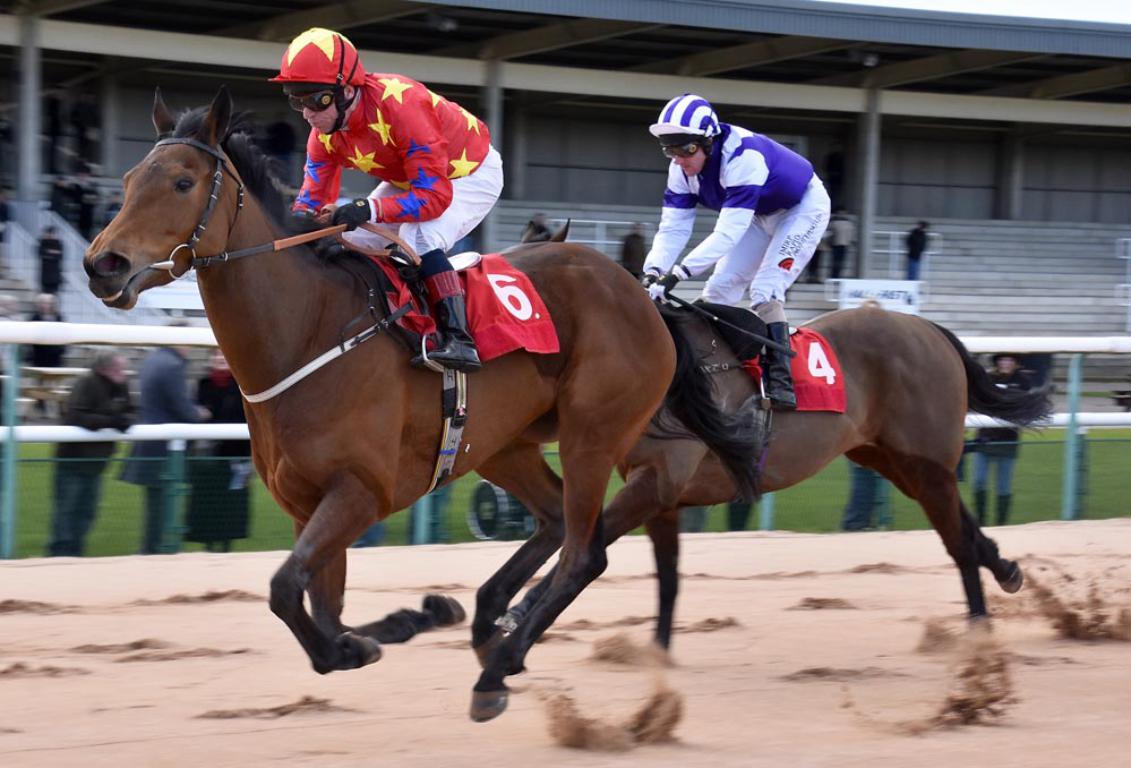 Toboggan's Gift winning at Southwell on Valentine's Day - our first winner of 2016.
Finally, we have got there, the new Ann Duffield Racing - or ADR, site has gone live today. The site has been in the making for a very long time, too long. Our ideas have been there for a matter of years, not months and we especially wanted to find a great way to be able to communicate horses progress with words, pictures and videos. So the idea of using video diaries to report and follow a horses progress throughout the year, on a secure area of the site accessed only by the owners themselves, was uppermost in our planning.
After that, we have tried to incorporate as much information about the horses, yard and our amazing team of staff as we possibly could so that new owners might even be impressed enough to support us by sending us horses to train. Existing owners will, we hope, be happy to see what's going on in a way that allows us to 'take the horses and our wonderful world of racing' straight into your offices or homes, when you are not able to visit as often as you might like.
We hope you enjoy the new site and will help us publicise it as much as possible. There is still some work to do as a good site needs to remain a 'work in progress' and any feedback you can give us will be much appreciated.
Thanks to our band of loyal and supportive owners, we believe we have have the strongest team of horses we have ever managed to gather together, and we hope to be able to repay the confidence our owners have shown in us.