Grange Park Open Morning
15-February-2016
15-February-2016 17:16
in General
by Admin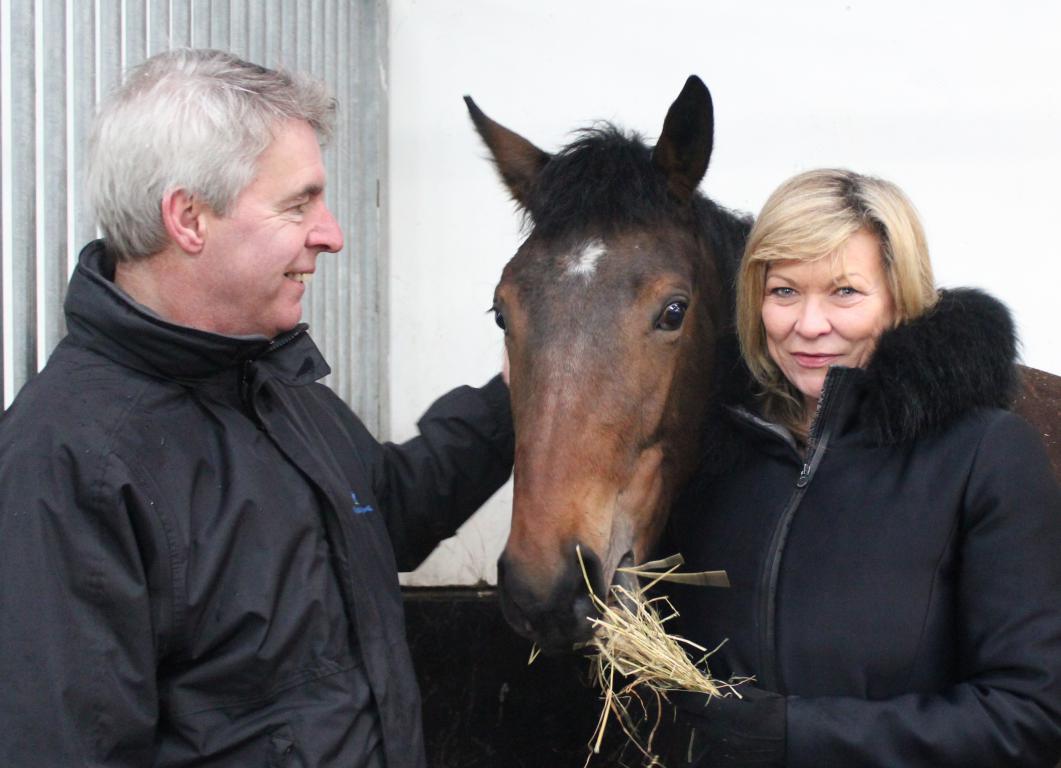 Grange Park's open morning went off really well and helped the morning pass by even quicker with about 25 or 30 people coming along to see how the Grange Park trio were looking. Last years Beverly winner Toboggan's Fire showed of her long galloping stride when cantering up the hill gallop, their two year old by Harbour Watch out of Gentle Guru did the same while the filly by Equiano out of Fonteguista amused everyone on the fibresand round canter when trying to unship a well glued on PJ.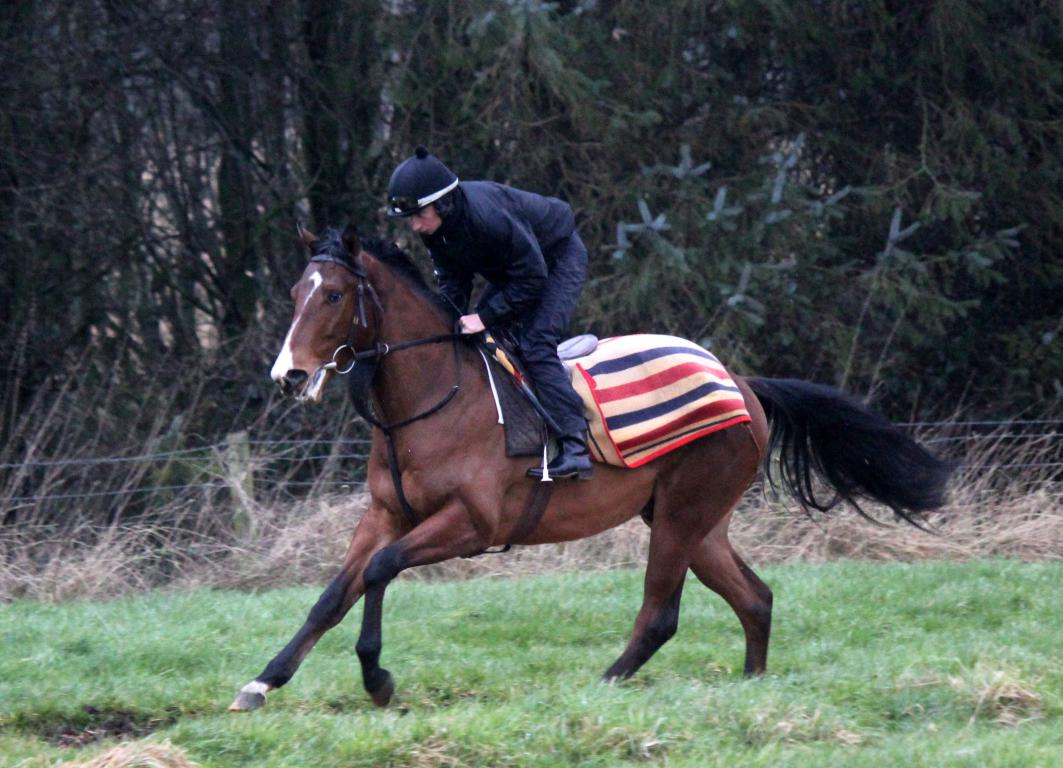 PJ aboard Harbour Watch x Gentle Guru gelding.
Those who arrived here as "potential owners" this morning soon left as "owners" with a lot to look forward to this Summer - hopefully. My "sister" Claire (King) - you all know that story by now I am sure, owns a share in the Equiano filly but, sadly Claire forgot to bring her riding out kit so had to watch! - joking aside, Claire was a very competant horsewoman in her time and would think nothing of jumping on a two year old- even in February!
Eight lots in all pulled out, some cantered on the main hill gallop, others on the round canter and some on both while twenty horses went on the treadmill too, watched by an intrigued and fascinated group of owners.
Two more lads arrived today from Newmarket, ready to start work on Monday morning. Both are very cheerful and came highly recommended, the other three lads have picked up the routine already and fitted in amazingly well, the guys all know each other from their years in Newmarket and are already good friends.
Roll on Summer..!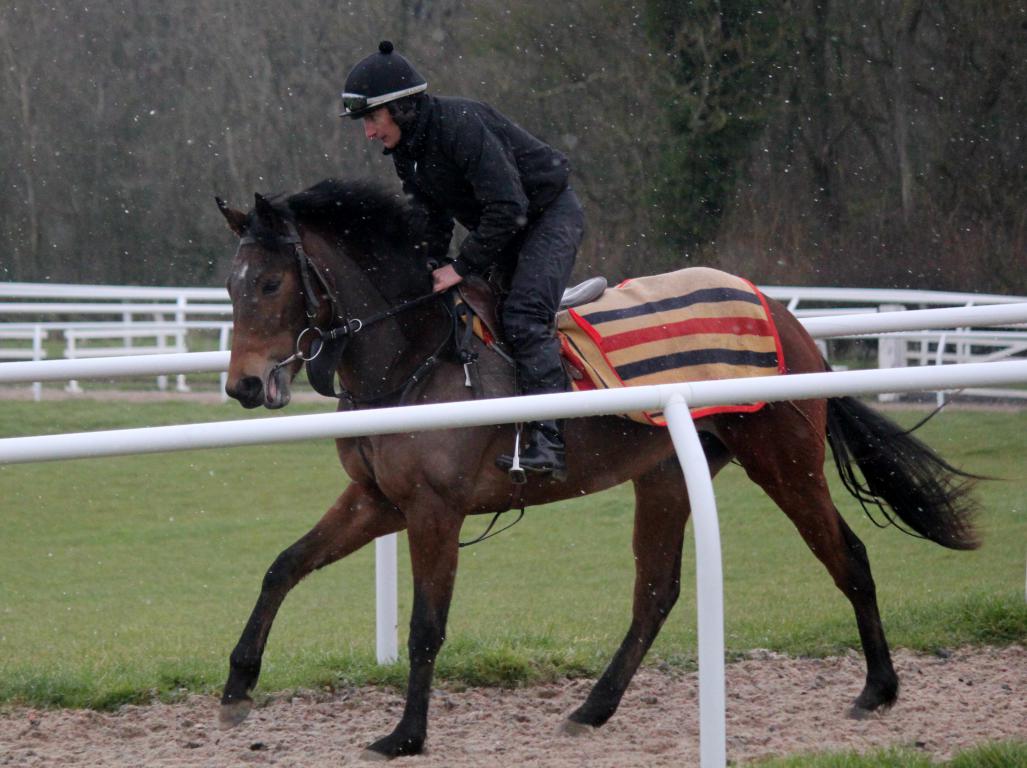 Grange Park filly by Equiano.