Charlie helps to blog
14-January-2016
14-January-2016 11:59
in General
by Admin
14.1.16
- Hayley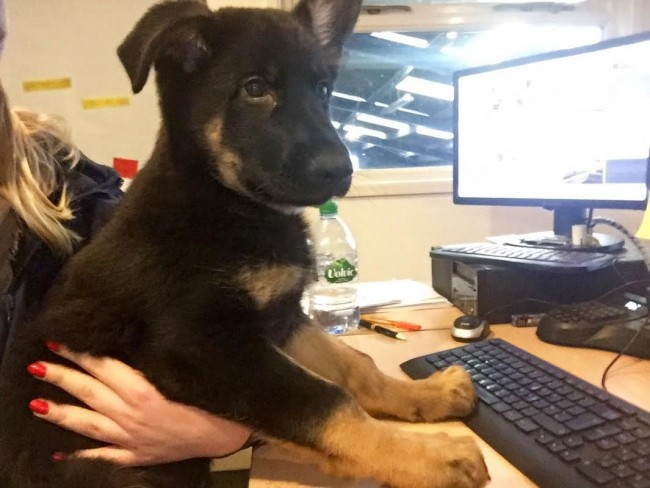 Wind, snow flurries and a temperature high of a whopping 1° - watching the snowflakes fall via the multiple CCTV cameras placed around Sun Hill, whilst working in the office, seems like the winning option today. It may be warmer inside than out, but all four of us girls in the office are wrapped up in coats and bobble hats, I think we are all suffering from SAD - Seasonal Affective Disorder! I continue to work on the new website, which has taken a great deal of time but Ann is extremely keen to deliver to you a really excellent, modern site, which should be ready to go live any day now. 'Young Windsor' makes his way to Southwell for his second shot on the all-weather, while back here at the yard Julie and James wormed 60 horses and were left with throughly numb fingers. Three days steam cleaning the stables is now complete, with just the three walkers getting a throughly good clean this morning, every barn is squeaky clean and the all-weather gallop looks great having had its facelift earlier in the week. Charlie the pup had his first experience of snow and would've played outside all day if he could, but he's had to make do with terrorising everyone in the office - especially Uncle Harry! I've set him to work now, helping me write this blog!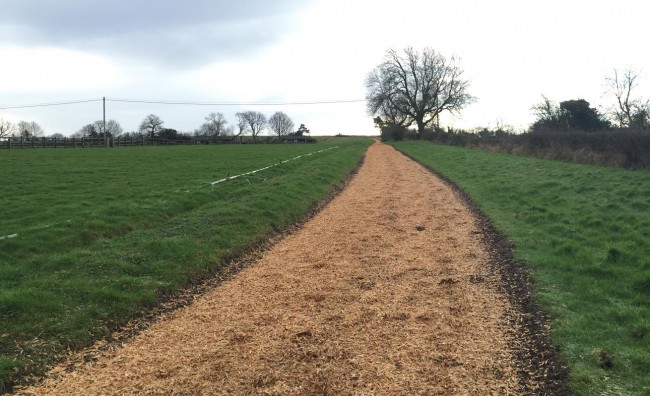 Gallop after face-lift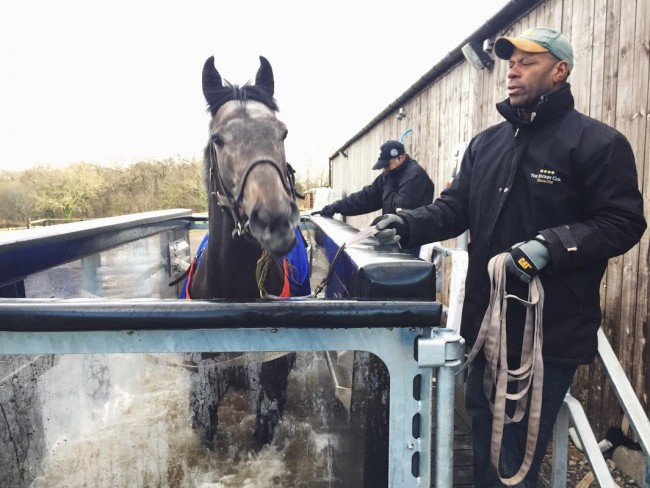 George Dryden (and James) on the water treadmill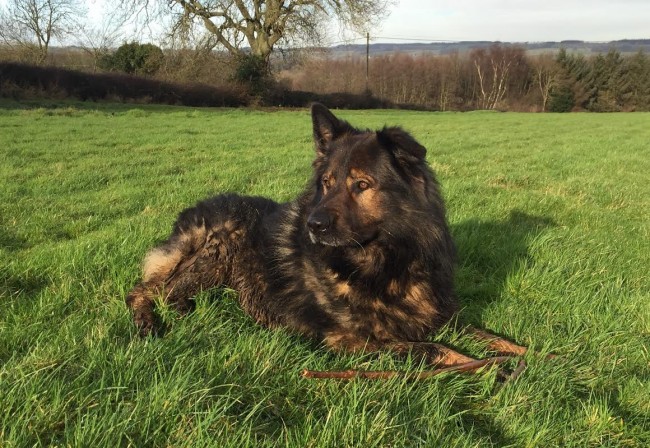 What a difference a day makes - Harry enjoying yesterday's sunshine.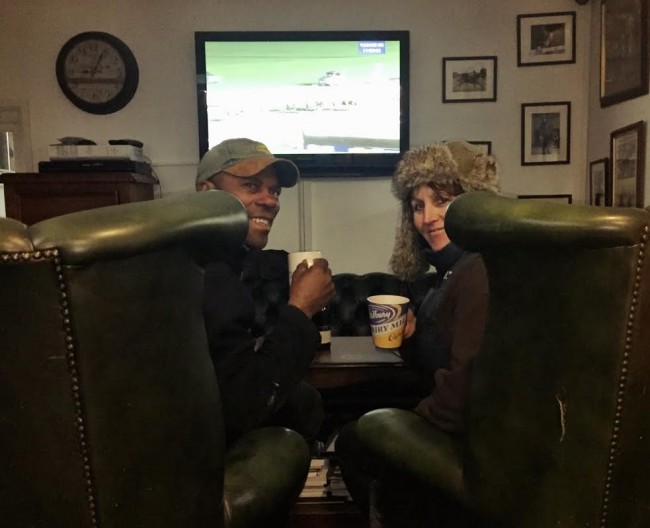 James and Julie suffer the comforts of the office!