It's all happening in Leyburn!
12-January-2017
12-January-2017 13:57
in General
by Admin
Leyburn has found itself back in the news this week. First it was the hunt for JJ which saw helicopters, coppers clambering over fences and sniffer dogs, all out in force. But now, rather remarkably, our sleepy little market town has hit the headlines again, with the first counterfeit five pound note being found in one of the local shops. It is believed to be one of the first forged fivers discovered since the plastic notes were issued in September. Ann Waites, a shop keeper herself, was handed the dodgy cash in another of the town's shops and now intends to install a detection device in her gift shop 'Wobbly Dog'. Forged notes can be spotted but with them still being fairly new to us, we may not immediately recognise an ungenuine one, so government guidelines are:
-Check the see-through window and the portrait of the Queen.
-Check the Elizabeth Tower (Big Ben) is gold on the front of the note and silver on the back.
-Check the foil patch below the see-through window changes from 'Five' to 'Pounds' when the note is tilted.
-Check the coronation crown appears 3D.
-Check the ultra-violet feature.
-Check the circular green foil patch on the back of the note which contains the word BLENHEIM.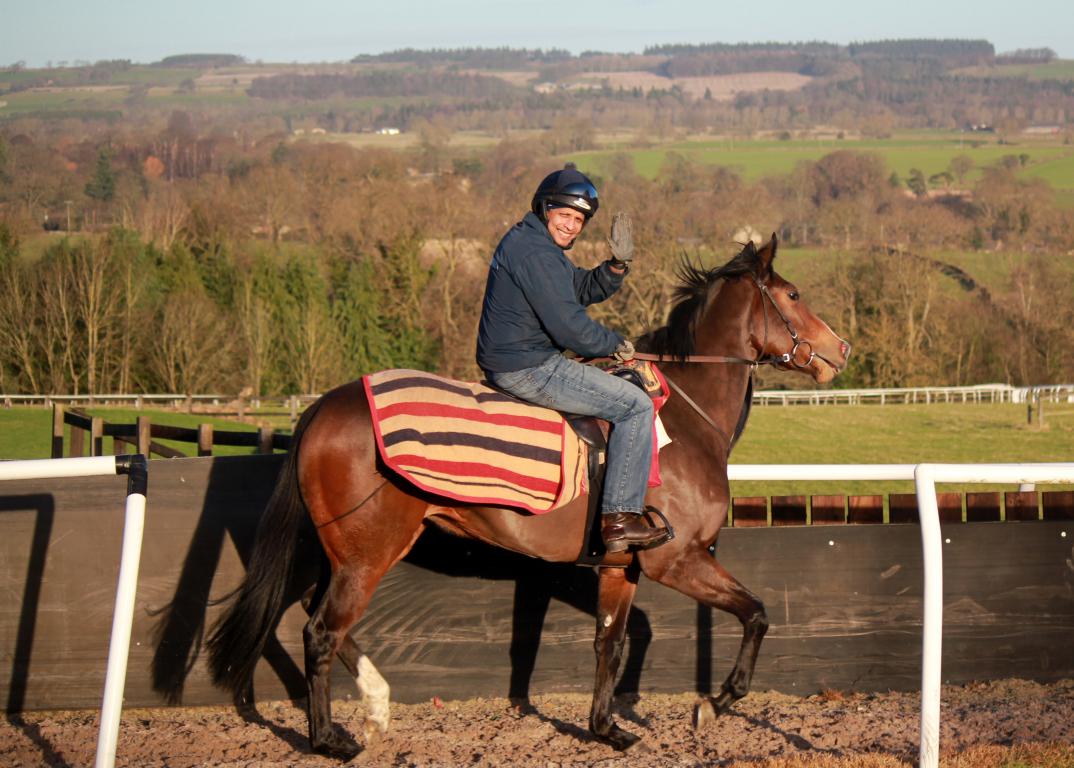 At home, the cold spell continues with more wind forecast along with sleet showers and snow. Craig is working hard to maintain use of the gallop, which so far (touch wood) hasn't fallen foul to the rotten weather. Luckily for us as a predominantly flat yard, many of the horses are enjoying a well earned quieter period of lighter work, going on the walkers and water treadmill and we are able to get all of the horses that are currently in full-work out in two lots and can dodge the worst of the weather on a morning. Can you believe we are almost mid-way through January? Spring and the start of the turf season will soon be upon us, and I for one cannot wait!