happy new year!
12-January-2016
12-January-2016 10:20
in General
by Admin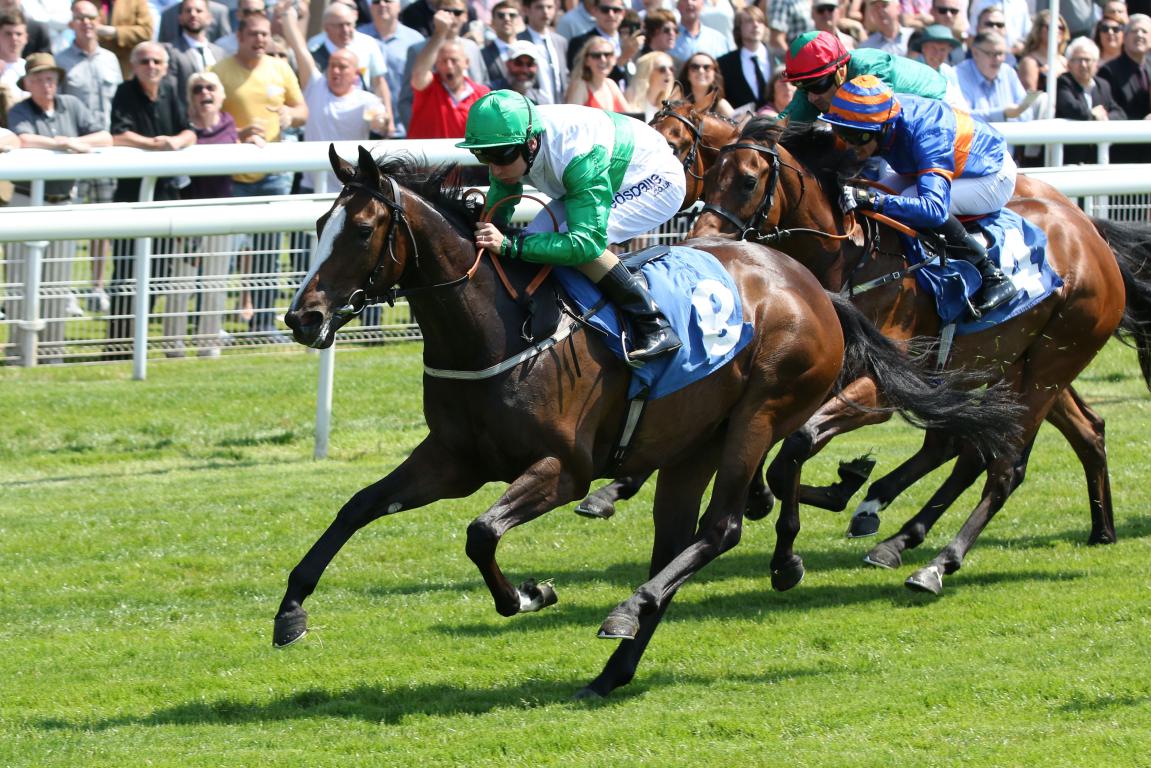 (Rosina - three time winning 2yr old filly in 2015)
We all reflect on the year past and what the new year might bring, and racehorse trainers are all alike in that we hope for a healthy year with our horses, and that we might have a "hidden gem" or better still a "few hidden gems". We hope and pray our owners stay healthy, and happy too and that the staff shortage (affecting most of us) will soon rectify itself.
For us, 2015 was a great year . Twenty one two year old winners (plus ten more older horses) is a big achievement for a yard of this size and while we did the work, we could NOT have done this without the incredible support shown by our band of loyal owners, our amazing, hard working staff, jockeys- especially stable jockey PJ and Apprentice Rowan Scott, vets, farriers and everyone connected to Sun Hill. We have all thoroughly enjoyed it and are determined to keep building on what we have steadily achieved so far. Repaying our owners loyalty and patience is high on our agenda and it is true to say that our owners are as ambitious for us as we are for ourselves, making winning races for them even sweeter.
Looking back on 2015 we have contiuned to improve facilities for the horses, the Vitafloor (installed late 2014) worked its socks off all year and proved a very useful tool for training racehorses, the round fibresand canter installed in Februarly 2015 has been a major factor in helping keep the horses well and fresh, leaving the tough "hill gallop" to work its magic without over stressing them.
The recent installation of the water treadmill is another major boost and it will be very interesting to see its benefits working for us as we get to grips learning how best to use it for each horse individually. And there is so much more we can do too at Sun Hill to make it even better for our horses, staff, and owners. So, please God, with more winners, and the contiuned support of owners, we can keep on improving.
Our vet Peter Hyne did a great job helping us to keep the horses well and healthy, not an easy task as any trainer will tell you, Huw Dyer and his team of farriers kept all their feet in great shape, Stuart Adamson kept the shavings deliveries rolling in week in week out, as did McIvors feed suppliers. Jonathan Smith and Ian Smith respectively made fabulous hay and haylage, both working from different ends of the country and Keith Bradley was a superstar helping me with form and race planning while owner John Dance came up with a brilliant way to plot races, not just for his own horses but for others in the yard too. John is a very proactive owner and loves to be thoroughly involved, so making use of his brain power is very much to our advantage. Our new look website is almost ready to go too anytime soon and is designed to be easy to navigate, informative and interesting.
For 2016 we have our biggest team of horses, in previous years we have sold all our best horses to race abroad but this year we have retained a much larger number, giving us more older horses to go to war with, an area that we were greatly lacking in before. There are thirty six two year olds so far and hopefully we will be sent one or two more, no doubt we will be active again at the breeze up sales in Spring - sales that have been lucky for us in the past.
We all need luck, so lets hope we have plenty of it heading into 2016. Thank you all from team Duffield, we all wish you a very "Happy, healthy, prosperous and sucessful New Year"