Goal posts
09-January-2018
09-January-2018 16:43
in General
by Admin
by Hayley
Just the one runner today - Lady Lintera headed to Southwell where she once again hit the goal posts, finishing third. She has been in the frame on her last five starts and really deserves to win, as do her owners, 'The Gathering Partnership', who had a frustrating 2017 season and we'd love to reward them with a winner soon. The photo below shows Lady Lintera in the lunge ring. Taken in December, pre-clip, you can see that she has a remarkably fine and shiny coat for the time of year.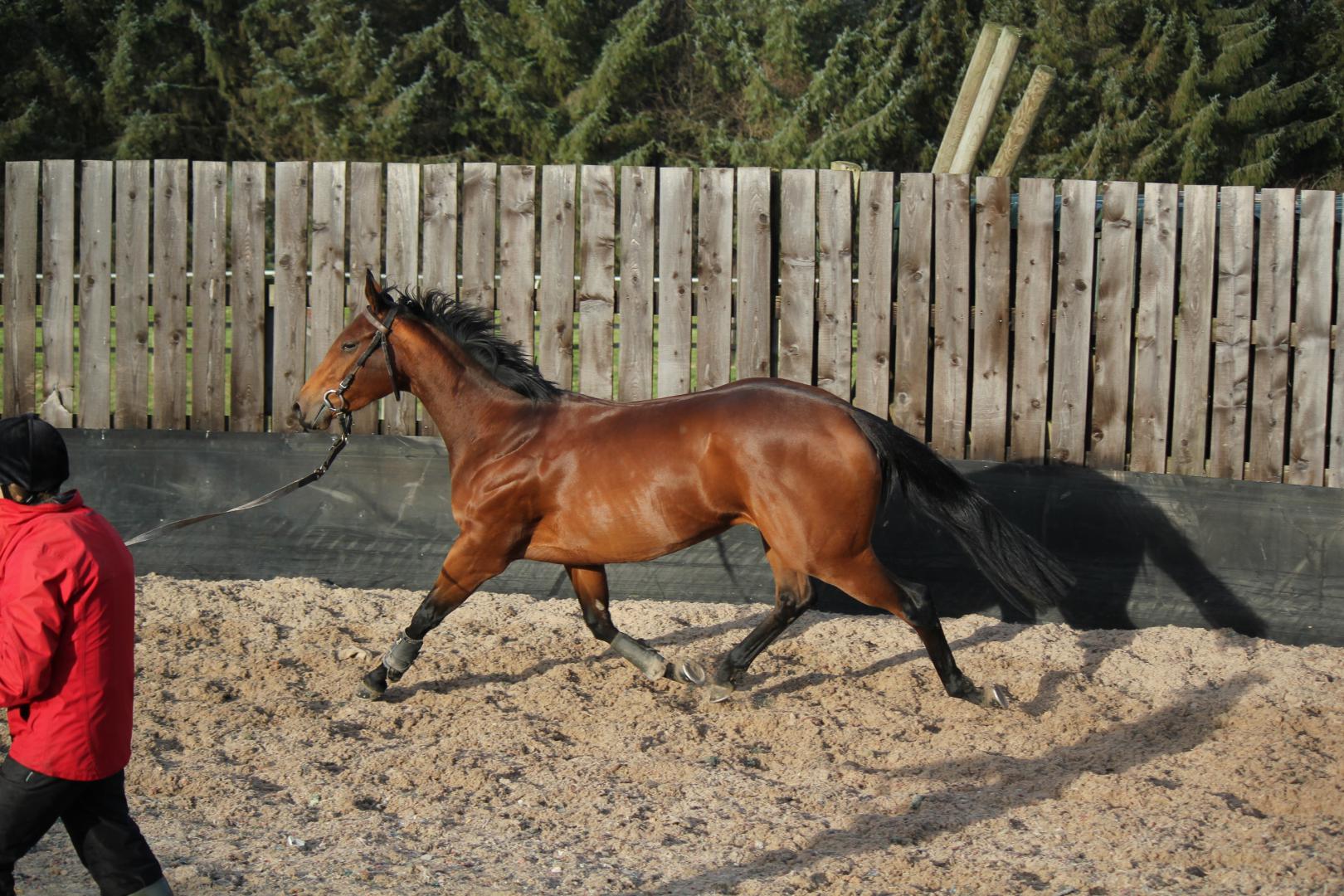 She has taken her racing really well but the glossy skin is largely thanks to the Equilux lighting system installed in all of the barns a year ago. This is our first full winter using the lights and we're really pleased with the results.
"Natural daylight has a high amount of blue, short wavelength light. Blue-enriched light boosts activity and alertness levels and promotes feelings of well-being. The Equilux system comes pre-programmed with sunrise and sunset times for the entire world. Upon entering the GPS location, the system will simulate dawn and dusk at a pre-set time interval prior to and post natural dawn and dusk, providing an extended day length that gradually increases and decreases in phase with the seasons. A minimum winter day length of 10-12 h is set to facilitate the workings of a busy yard, and a maximum summer day length of 15-17 h ensures that horses always receive sufficient night time rest. This unique 'Astro' system allows horses to experience a shorter 10-week winter photoperiod and a longer 42- week summer photoperiod. In short, spring is brought forward and autumn delayed, extending the period of peak physical performance and training capacity."
Please see our blog all about Equilux Performance Lighting here if you're interested in finding out more about their fantastic benefits.