Strong in body, gentle in nature
08-January-2018
08-January-2018 13:03
in General
by Admin
by Hayley
"The best laid schemes of Mice and Men, oft go awry"...
I concur! Beautiful sunshine today had me reaching for my camera, ready to take some lovely shots of the horses for their owners. Unfortunately, mother nature gave with one hand and took away with the other - as of 10 am it was still -6 and now, two hours later, it is not warming up much at all. Given the extreme frost, we have had to revert to plan B and exercise every horse on the water treadmill instead of their usual Monday once up the gallop, as well as making good use of the three horse walkers, where we can exercise 18 at any one time. This afternoon the staff will return to work a little earlier than usual to get them all back out onto the walkers to get as much work into the horses as possible.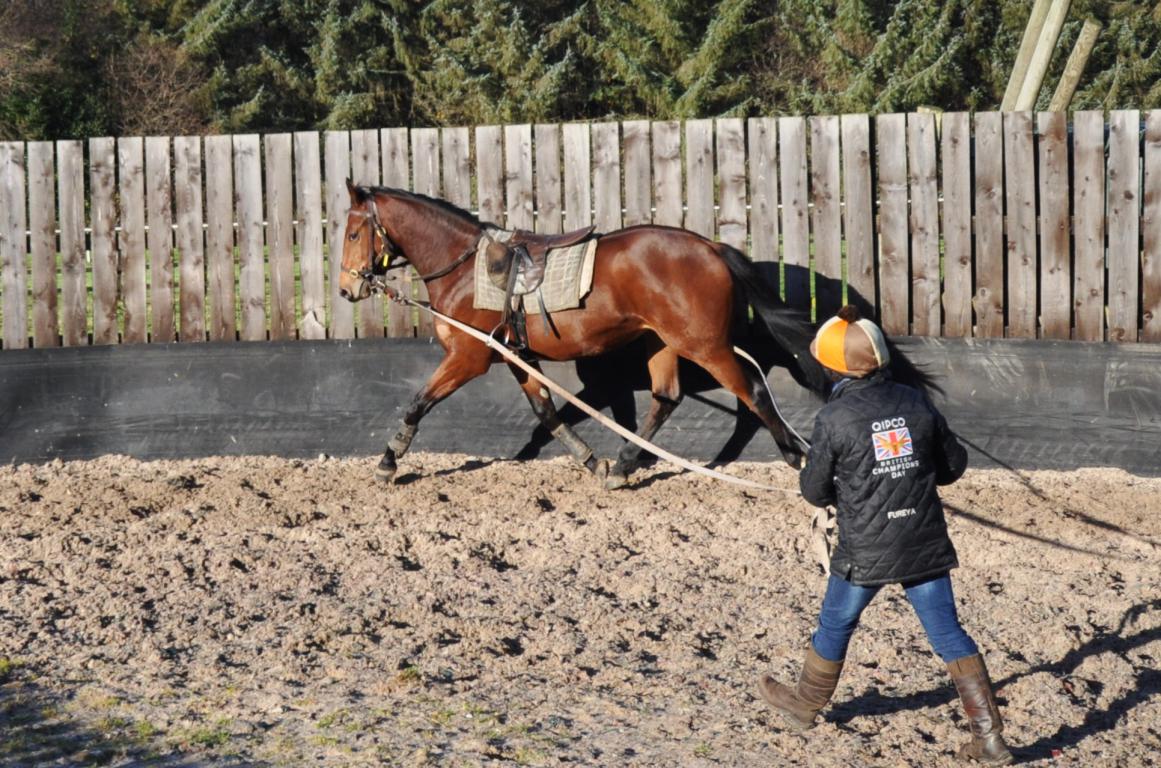 Every now and again I like to revisit one of the yearlings - now two year olds - on the blog and our filly by 'Stimulation' out 'Ziefhd' is today's focus (pictured above). Stimulation was a smart horse over 6 and 7 furlongs as a two-year-old and Ziefhd also won at two over the same distances. This filly is a very cool character who takes everything in her stride. She is broken in and cantering nicely up the all-weather. A beautiful mover, she floats across the ground, using herself properly and is a very well balanced individual. Strong and stocky, you would be forgiven for mistaking her for a colt, she has a good bit of size and scope about her. She and 'Cuppacoco' are very alike, both in physique and personailty - strong of body, gentle in nature. Coco, also by Stimulation, won twice last season for us (aged two) and looks likely to progress further this year. Other Sun Hill alumni out of the stallion include Marsh Pride - a winner on debut who also looked remarkably like both afore mentioned fillies and My Amigo - a big bull of a horse who also won on debut.
If you are interested or would like to know more about this filly, you can call the office on 01677 450303 or email ann@annduffield.co.uk