Monday sun day
07-March-2016
07-March-2016 14:35
in General
by Admin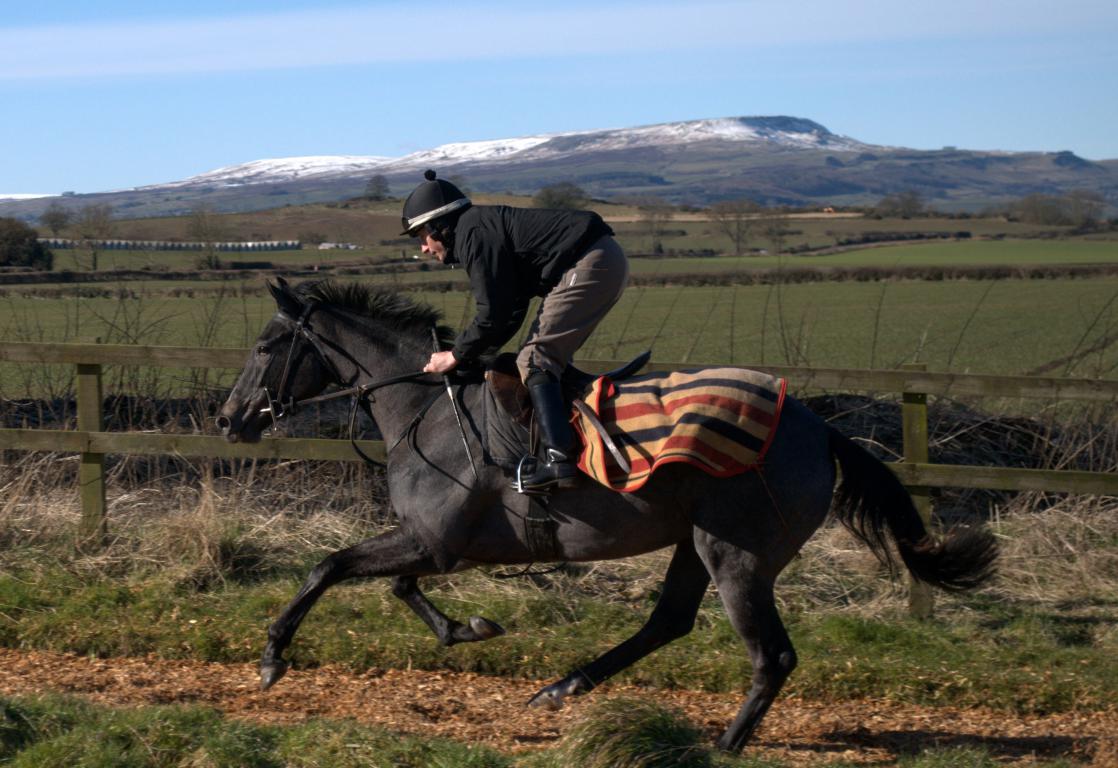 PJ canters Belle's Angel this morning.
Glorious sunshine and high spirits this morning - it was one of those days that really makes you appreciate living and working in such a beautiful setting. Lots of riders in today so 5 lots straight up the hill gallop followed by a 6th lot on the round canter, with Allen, Janos and Colm away to the farm to ride a few there.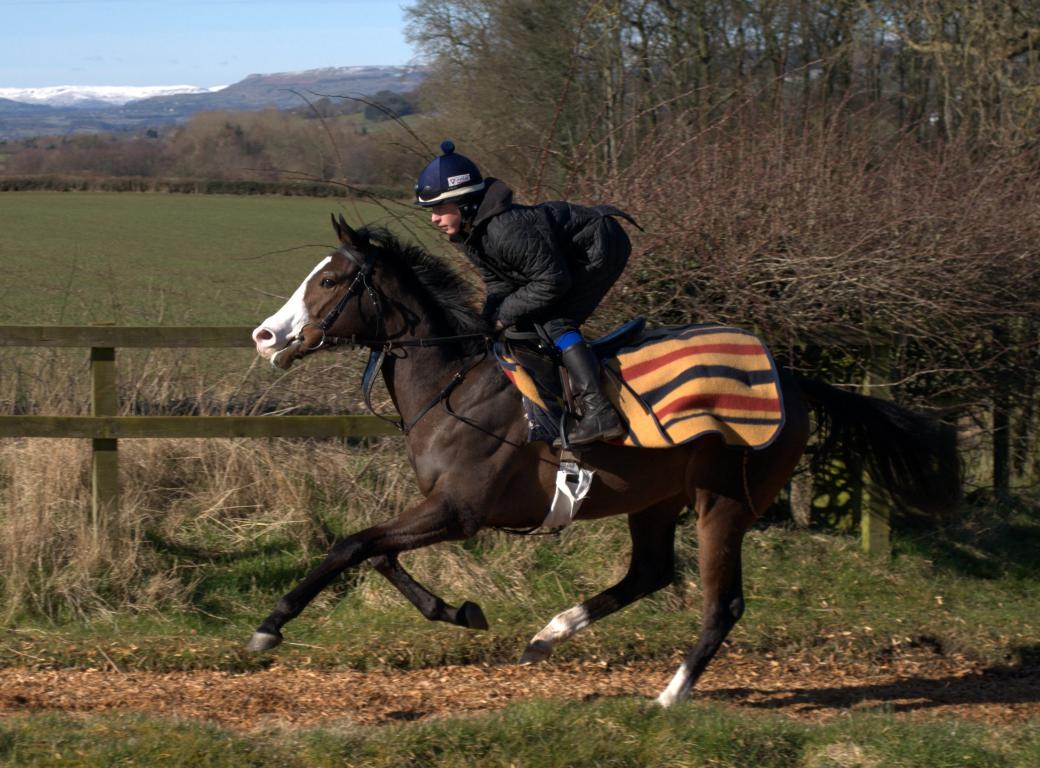 Peach Pavlova and Rowan.
As previously mentioned, we have created a login page akin to the 'owner login' feature we offer our owners, and it is now ready to be put to the test. The point of this is to give the public an insight of the feature, not of any individual horse or horses. On the homescreen of this website you will notice in the top right hand corner, an orange box called 'owner login'. From there you will be asked for a username and password - both are simply adr - do check it out and let us know what you think.
For those interested in the remaining half share in Arnold, here is a video of his FULL brother "Mahon", winning impressively in Madrid (as written about in yesterdays blog). We have done well with "EQUIANO's" progeny, namely Group winner 'Dark Reckoning', and the currently in training 'Encantar' who won twice at two and looks like an even nicer 3 yr old in the making. "Arnold" is a smashing prospect, a lovely looking, athletic colt and quite frankly it is a surprise that he's not fully sold...yet!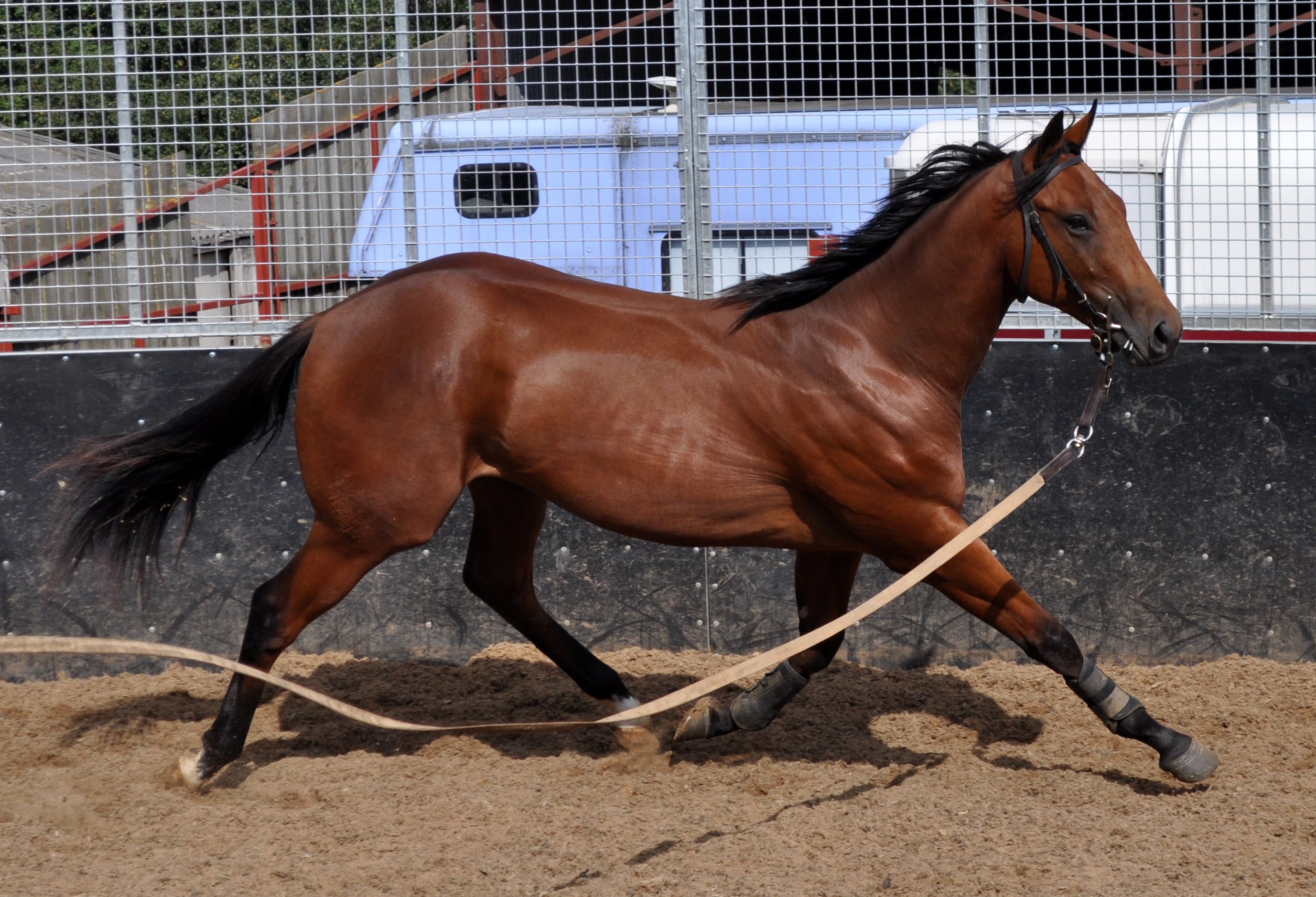 Arnold.