Up For Auction
03-November-2016
03-November-2016 18:26
in General
by Admin
With the horse sales practically over for the year, the auction houses who sell bloodstock must be looking forward to a break once their final sales are over, the last remaining sales are mostly breeding stock and a few yearlings thrown in for good measure. However one interesting auction is due to take place soon where "cherished colours" will come under the hammer, see link below. The pink and beige look good to me although I don't mind the green ones either. Godolphin are probably guilty of starting the fashion off when they acquired their bright blue silks from trainer Alan Bailey who sold them to Sheikh Mohamad in a private deal many years ago.
For us the week has been as busy as ever, there are a few stables still being painted and all the wooden partitions are having the recommended annual splattering of teak oil applied, although in all honesty it has been considerably more than twelve months since it was last done. Several more yearlings are now cantering with the next batch being broken in, three new yearlings have arrived in the last three days including the very beautiful "Canford Cliffs " filly out of a superb mare from a family packed with Black type, her details have actually been up on the website for a week or so already but only made the journey across from Ireland yesterday, arriving here early this morning. She is owned and bred by a successful stud farm in Ireland and is available as a free lease for her two year old season with an option to continue for her three year old campaign. Perfect for an owner or syndicate wanting a classy, well-bred and valuable racehorses (for free- apart from the fees of course but they get to keep all the prize money).
Our gorgeous Stimulation filly out of the 90 rated mare "Glen Molly" found a new owner today when Catherine Gledhill came today to see her girl "Cuppatee". Catherine has been very lucky with the "cuppa's" having owned Cuppatee and shares in Cuppacoffee. The lovely name "Cuppacoco" has already been reserved for her.
The "Go Racing In Yorkshire Apprentice Champion" went to our very own apprentice "Rowan Scott" but it was a bit close and went right up to the last race for apprentices today at Doncaster, Rowan didn't have a ride but his closest competitor did and, had he won then he would have got the title instead. Needless to say we are all thrilled and George and I are very proud. Rowan could have a big year next year with a bit of luck and he heads off to Dubai after his shift at the yard in the morning for a week where he will ride in some invitation races.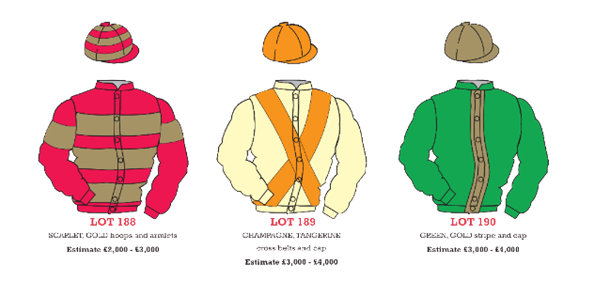 Link to aution site here