New horses, New jockey?
02-September-2017
02-September-2017 8:25
in General
by Admin
New horses, yes. New jockey, not just yet, but he's as close to a dead cert as you will get. 11 year old Jack Lander has certainly put in the miles on his road to becoming a jockey ...
Watching Frankel win the 2000 Guineas in 2011, Jack caught the bug. He's also raised an incredible amount of money for the Injured Jockeys Fund, walking from Stratford racecourse to Oaksey House. This summer he embarked on a mammoth trek from Newmarket racecourse to Jack Berry's House. Walking an average of 20 miles a day and 172 in total, Jack has raised an impressive £15,617 - SO FAR! You can still support him, the IJF and Racing Welfare by donating on his page HERE
On Friday, while in the area, Jack came in to ride out. He has ridden out for a few trainers and has also started pony racing. George has an abudance of knowledge, tips and tricks to share and Jack lapped it up, listening intently, taking it all in, so hope he will be back in his school holidays!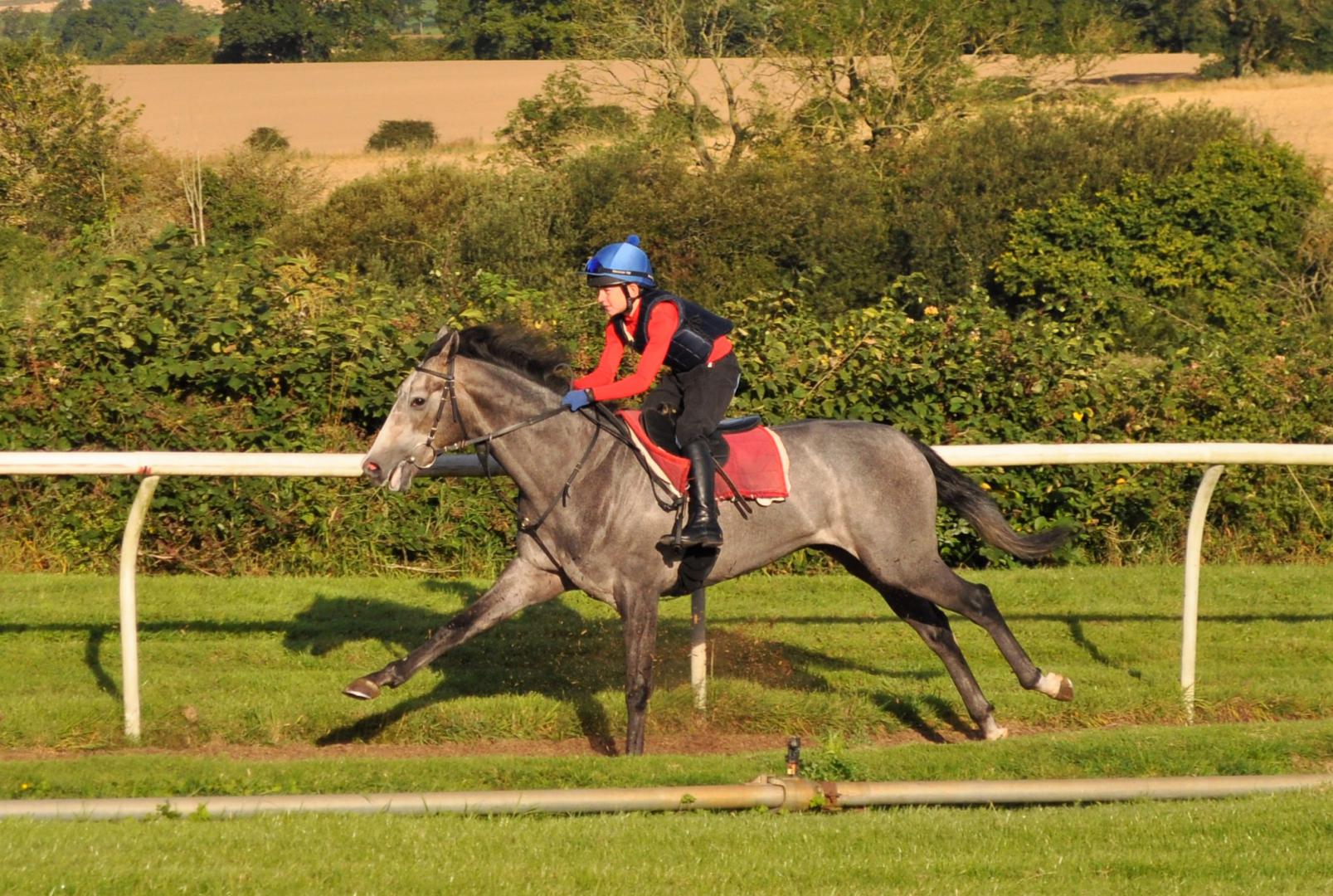 Five exciting new prospects have now settled in well over at the farm and will enjoy some quiet time post sales. We popped over to photograph and video them yesterday, with the three that are for sale promptly uploaded to the website - you can view them here. Mrs D might be fairly composed most of the time, but the scent of fresh meat sends her positively giddy! Any enquiries, please contact Ann ann@annduffield.co.uk