It's back
02-April-2018
02-April-2018 11:44
in General
by Admin
It's Back! This morning the curtains opened to reveal a thick fluffy blanket of snow with an ominous sky promising more of the same, but it wasn't just the snow that had "returned" but another birthday marking the fact that I am yet 'another' year older. No one needs reminding of that fact but the Racing Post makes sure we all know how old each other is, there is always the odd exception of course, and one racing person I knew well decided to knock a good few years of his age but, having knocked off so many years off it made him many years younger than his twin sister, having realised no one believed him he simply asked the Racing Post to delete his birthday altogether.
There was no way my birthday was going to creep by in anonymous fashion because AJ's gorgeous and clearly talented girlfriend 'Lily' had ideas of her own and set about baking me the most amazing three tier sponge cake decorated in flowers. The cake was so big the whole team here at Sun Hill are helping me eat it with one layer going down very well in the tack room when everyone gathered to dry off after getting soaked by lashings of heavy snow.
We had hoped (for about the third time) the worst of the winter was behind us so there was a real sense of déjà vu when the lads spent ages gritting the yards before horses could venture out, unsurprisingly George chose the tractor over a horse this morning but, after spending his entire life between the ages of 15 when he first went into racing and now, there is no doubt he has 'earned' the right to look out of the window in the morning and, upon seeing the snow say "not today darling". He has eaten rather a lot of cake though.
AJ, Lily and "the cake"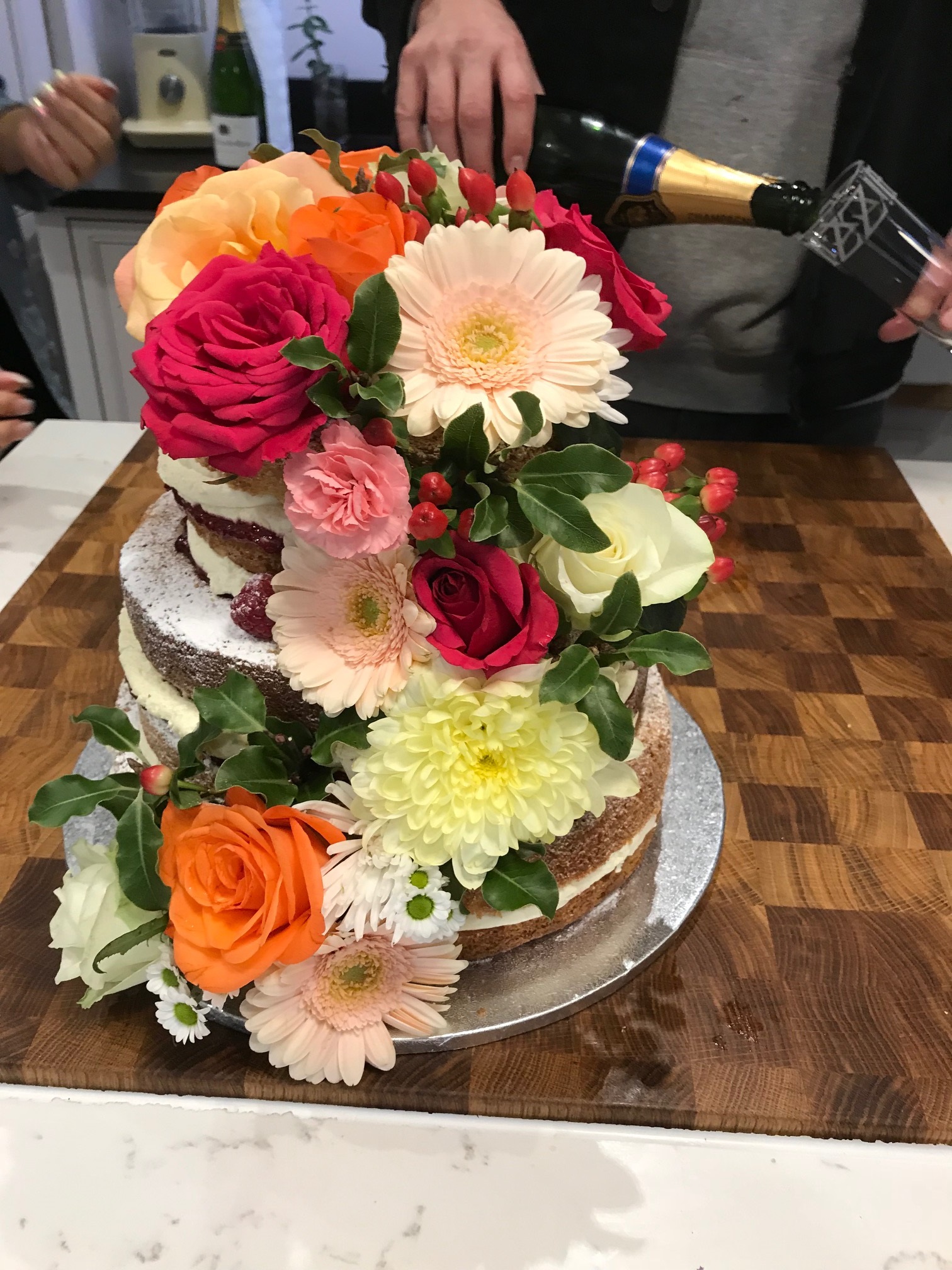 Follow the link for todays action in the snow