Retirement
02-March-2018
02-March-2018 16:32
in General
by Admin
Bad news travels fast, or so they say. So does news that might shock or just interest us. Today's Racing Post included one of those 'tales' this time aimed at Norman Gundhill, supremo of Pontefract racecourse whose headline grabbing news stated that "news of my retirement is greatly exaggerated" apparently Mark Twain said that but I only seem to remember things quoted by Churchill ("Sir! You are drunk', to which Churchill replied 'I am drunk today madam, and tomorrow I shall be sober but you will still be ugly." Oh how I love that one!) Julius Cesar (Friends Romans countrymen …. Lend me your ears) William Wordsworth (one in whom persuasion and belief had ripened into faith….) but Mark Twain has 'never' been on the Duffield radar, nor was he on the Ann Palin radar during childhood onwards.
Norman is not retiring, he is simply reducing some of his tougher duties, like getting up at ridiculous o'clock to walk the track at 6am in all weathers on the day of a race meeting and those days leading up to a meeting, after all it is not the easiest track to walk- Pontefract is the toughest off all the tracks with a fearsome uphill climb towards the end. It boasts one of two of the longest flat races in the country at 2.5 miles and 133 yards, while the Queen Alexandra stakes at Ascot is run over 2.5 miles and 143 yards. The geography, the hills and the distance makes it one hell of a track for a man 75 years young to walk and keeping up with Norman is a feat for anyone half his age.
Norman is a smart cookie with boundless energy, slowing down is not something he can do, his DNA forbids it, but perhaps being 'sensible' is a good move. Recently Norman, Richard Hammill (chief operating officer at Pontefract) and former jockey George Challoner (soon to qualify as a clerk of the course) embarked on a series of visits to trainer's yards to touch base with us and discuss Pontefract. The trio were keen to know exactly what trainers thought about them, what issues and concerns did we have? How they might improve the track? What we thought about recent developments and changes and so on. The meetings were informal, informative (for both sides) and frankly a breath of fresh air because very few tracks take the time to ask trainers and jockeys anything, yet we are their biggest end users, biggest customers and we know a thing or two about racing and the requirement to make things tick and work smoothly.York is the only other track I personally recall involving trainers to this extent and I hope in future their example is followed by many more.
There can be no doubt that it is hugely appreciated and will, undoubtedly lead to more support from trainers and stakeholders for those racecourses who go the extra mile. It is no coincidence that the tracks who put the most effort in, get the most runners, the biggest crowds and have the best reputations.
Although there has to be a mention here of one other excellent, well run, well supported and much loved track – "Musselburgh" currently being 'raped' by the local council who, while admitting they know absolutely "nothing about how to run a racecourse" are nevertheless trying to take over. There cannot be a sadder, more desperate and frustrating situation in racing right now and it doesn't look like being resolved any day soon.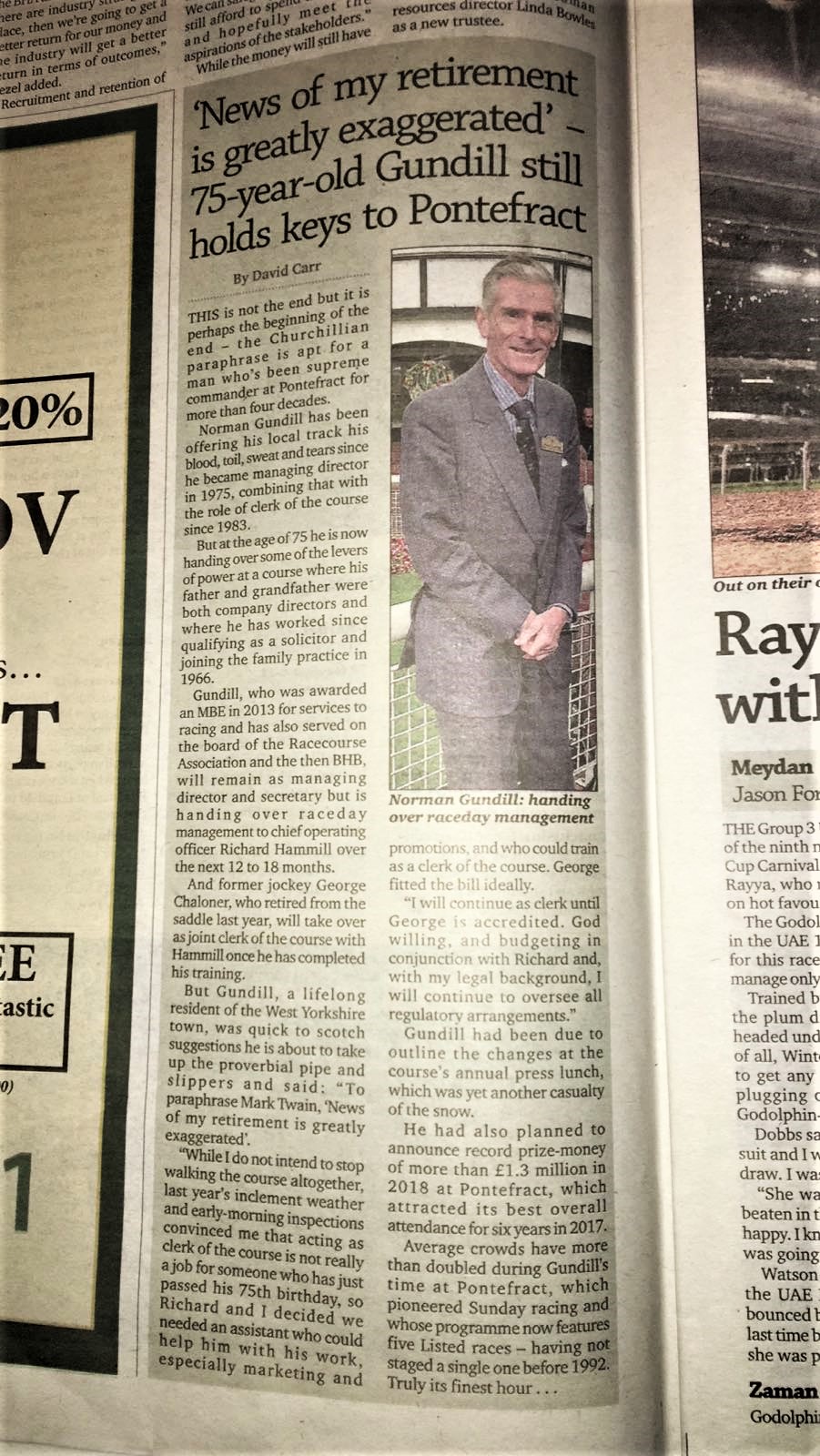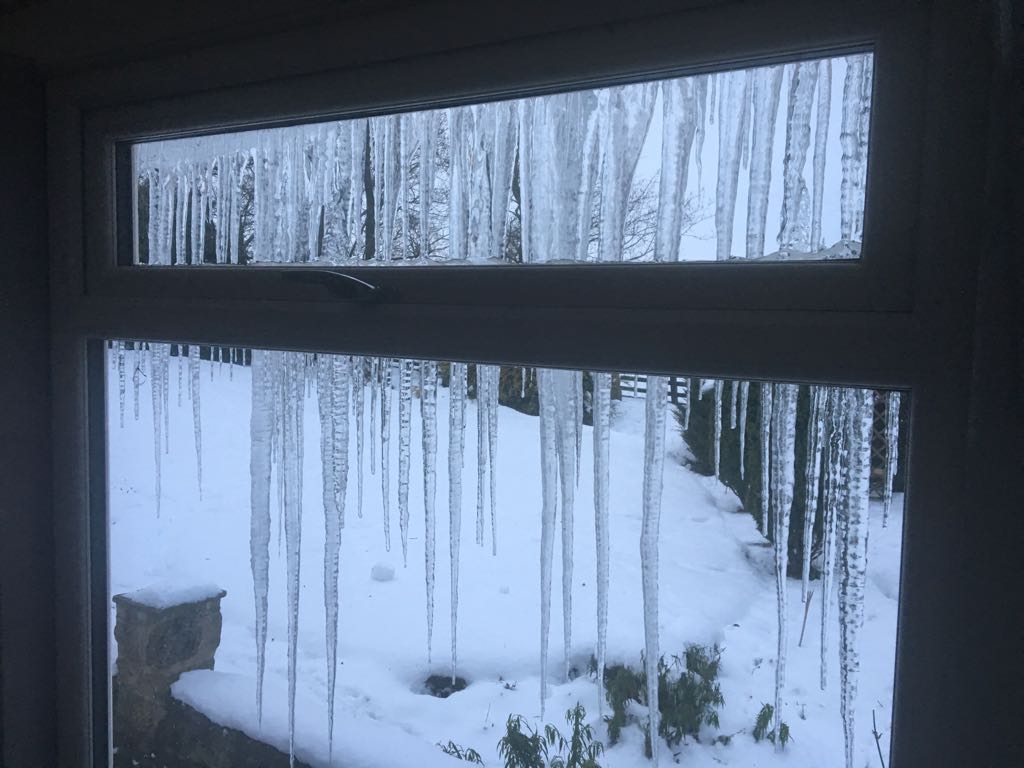 At home things are still a bit chilly, the gallops are frozen, the road to Sun Hill has been impassable without a four wheel drive vehicle, the council has commandeered all the salt again and we remain ever grateful for our three walkers (especially the one with a roof on) the lunge ring and in particualr the water treadmill which has been on overtime. In fact its the only thing around here that is 'hot' And finally as a fully paid up scouser I can get away with showing you this little red note that arrived in my inbox from a dear friend living in Barbados..............................very funny and because us scousers have such a great sense of humour, we won't be in the least bit offended!