"Rowan" and a whole lot of dunking going on
01-March-2017
01-March-2017 17:44
in General
by Admin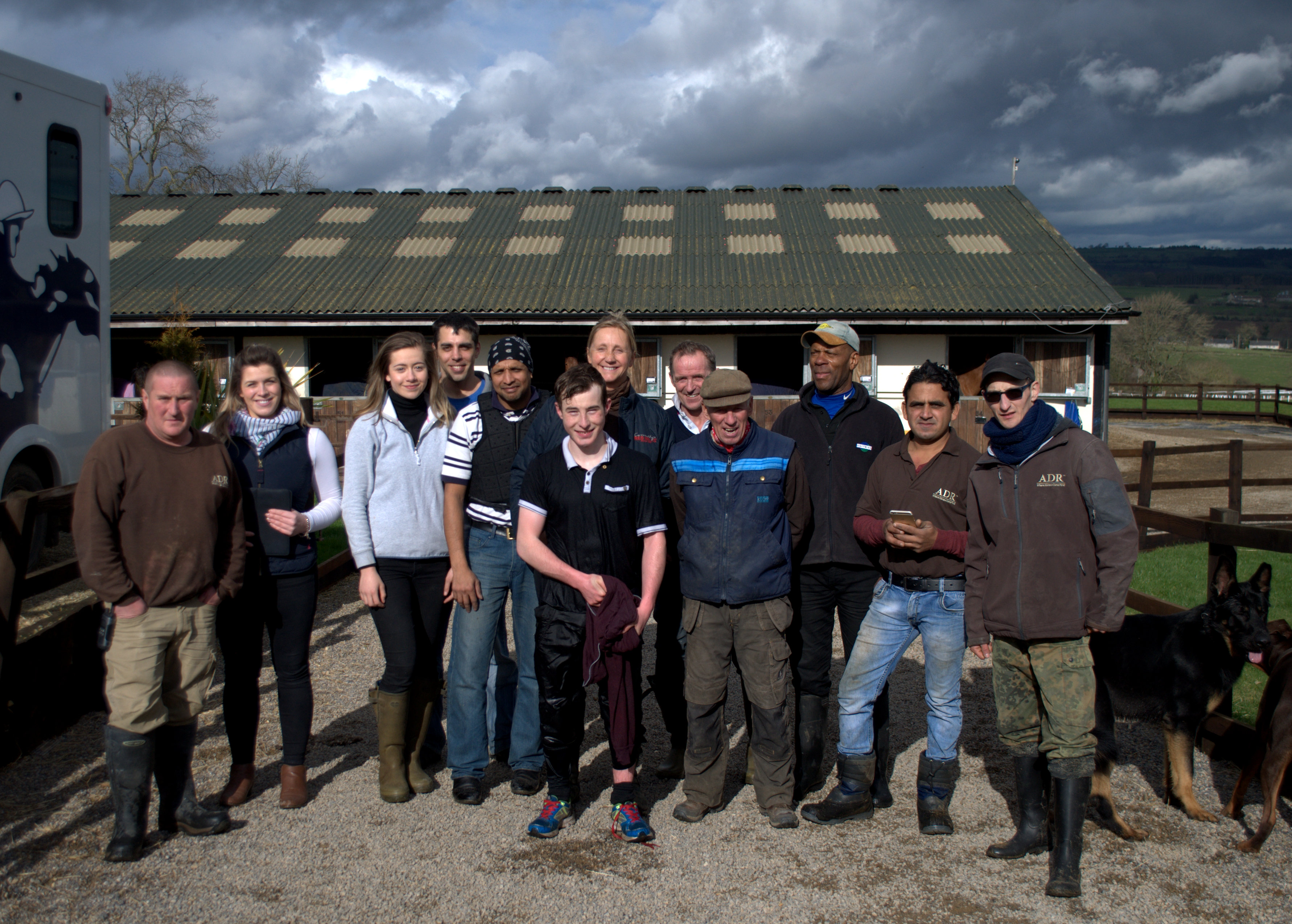 When Rowan came to us as a tiny fifteen year old school boy with great balance, a good pair of hands, a shy demeanour and not much self-confidence, he was an instant hit on the yard, cute and quiet. But, perched up on a horse his confidence grew in metres and his ability to ride was evident from the outset.
Since then we have lost count of the hours spent tutoring and nurturing him, it hasn't always been plain sailing and he has had plenty of good old fashioned "bollockings" along the way. But with the benefit of George's vast experience and the undivided loyalty and support from all of us here at Sun Hill and especially from our owners, he has not been left short of opportunities and, at the same time we made sure his career was progressing steadily instead of the early, rapid rise sometimes seen when a decent apprentice is attached to a yard who simply wants to use their claim as quickly as possible – often in low grade races and on the all-weather where the claim is lost to insignificant races that no one ever notices. Only for the trainer to move on to the next, all too willing young victim, leaving the apprentice struggling when joining the ranks of the fully fledged professional jockey.
Any jockey will tell you the toughest time of their career comes when they lose their right to claim a weight allowance and have to compete with the big boys on equal terms. There are thousands more young jockeys disappear into the ether at this time than there are jockeys that make it, so an early grounding and proper care and management are vital.
So, when Rowan announced he was leaving us last week to join Keith Dalgleish in his native Scotland we were, obviously disappointed. Putting the work into a lad is no different from that of a racehorse, allowing them to mature mentally and physically, gaining in strength, experience and confidence while you nurture them until they are able to really do themselves justice takes time, patience and knowledge. Putting in the ground work only for them to go to a bigger stable where the opportunities 'may' be bigger or better, has always been one of the more unpleasant side effects of training and George and I had thought this year could be a big year for Rowan with stable jockey PJ no longer attached to us, and more opportunities for Rowan to show what he can do, but I admire his decision to move on and wish Rowan all the very best of luck.
The staff on the yard however, had other plans for Rowan on his final day here and decided he needed a proper send off. First the large wheelie bin was opened while Rowan was shoved into it, luckily for Rowan the bin men come and empty them on a Wednesday morning and head man James rescued him from being pushed downhill at a rate of knots. James and assistant Brian Storey along with the entire team then gave him his real surprise. No, not a gold clock, or a framed picture of him riding his first winner but a proper dunking in the water treadmill!
He won't forget us in a hurry.
Stick with the video until the end for an amusing coup de grace!