A healthy dose of inspiration
22-November-2019
22-November-2019 16:28
in General
by Admin
by Hayley
It was fantastic to learn that 'Khadijah Mellah' has been awarded 'Young Sportswoman of the Year'.
You may or may not be familiar with her name and story. For those that aren't, Khadijah was the winner of this year's Goodwood charity race, the Magnolia Cup. The other competitors were sports women and celebrities, Khadijah was an 18-year-old girl with no experience of riding racehorses. A (new) member of the Ebony Horse Club in Brixton, she mixed her training with studying for her A-levels (now studying Mechanical Engineering at University). Lining up as one of the least experienced riders and on the outsider of the field, quite remarkably, Khadijah and her mount Haverland won the race! She became the first jockey to wear a hijab on a British racecourse. Her story was documented by ITV who produced 'Riding the Dream', depicting the highs and the lows of training as well as the buzz of the win captured on headcam. It's well worth a watch and certainly contains a healthy dose of inspiration...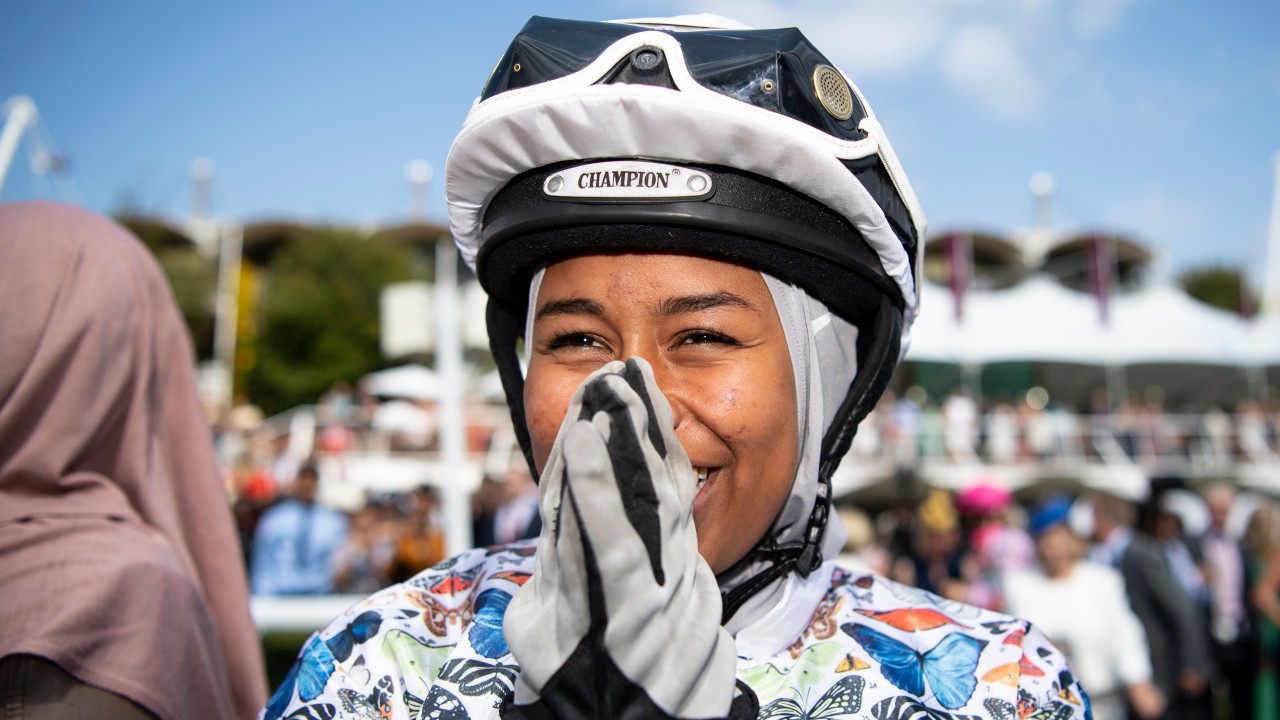 A very cold start to the week with temperatures failing to rise above freezing until late morning, but the sun was shining and the yearlings enjoyed their first adventures on the gallops all the more for it! Our first crop of youngsters is now cantering away nicely with the second group currently lunging under saddle. The next step will be for Anna to lay across them in the stable before backing them and then being ridden in the lunge ring by Allen... I'm sure the filly in the below video has his name on it anyway!
The girls, Imogen and Laura, are enjoying schooling our hurdle prospects Troop and You Little Beauty, both of which have entries for Wetherby next week. They've been schooling nicely, have shown plenty of enthusiasm and look to be natural jumpers. Of course, we can't recreate the speed and atmosphere of a race at home, but we have done a good bit of work over poles and hurdles and with a jockey in this morning to school, they're as prepared as they can be