Turning negatives into positives
21-March-2020
21-March-2020 8:34
in General
by Admin
Turning negatives in to positives. Why? Because we can and because it's better than the alternative.
As part of our 'change in direction' following that 'delightful' owner who took horses away leaving us with 'significant financial losses' some years ago, and from which we have not been able to recover either our success rate or our horse numbers, George started his own business, based here at Sun Hill where he makes maximum use of the fantastic facilities we built up over many years including an ultra stiff all weather hill gallop, a fibresand round canter, a vitafloor with solarium above and the absolutely brilliant ' Equine Water Treadmill' - along with acres of post and rail turnout.
Previously the racing yard had 70 boxes split into different barns and spread over a large area and, having taken the somewhat obvious decision to 'stop' buying the usual annual number of 25-30 yearlings 'on spec', it was clear that the yards success rate would take the downward curve along with its gross income and that alternative income streams would have to be established.
James helps secure the paddocks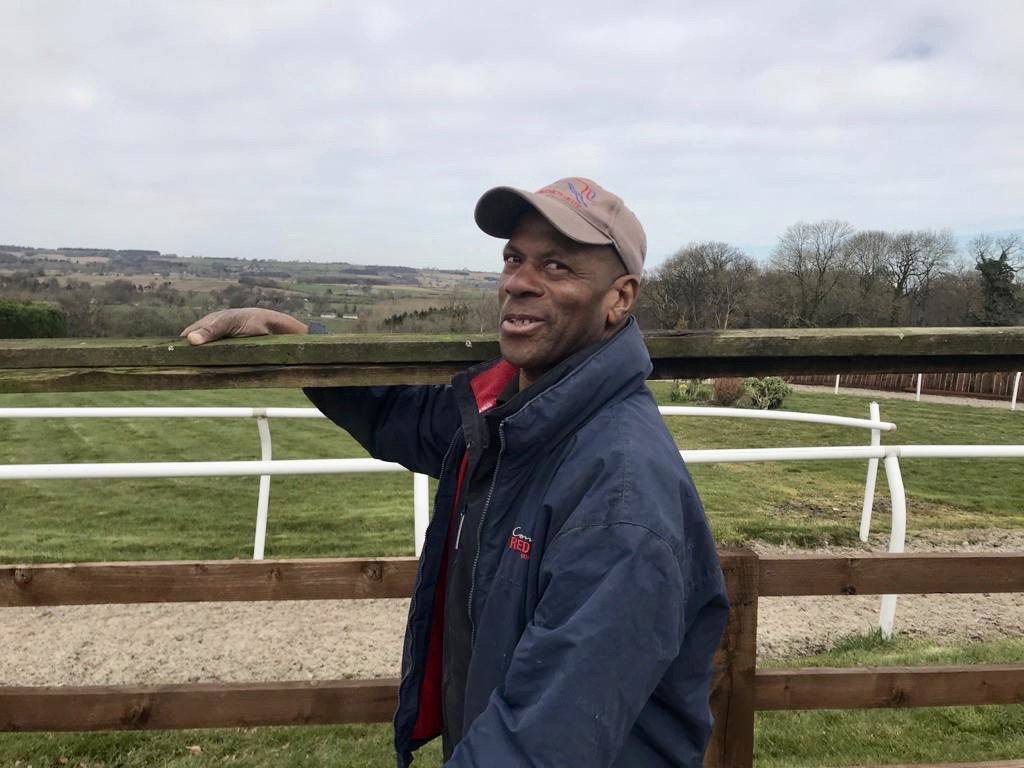 The new yard is making the most of its ability to break in, pre train racehorses, and the sports horse fitness and rehabilitation centre along with the current demand for grass livery for horses being forced out of training thanks to Coronavirus, is seeing the arrival of new horses whose owners don't have facilities at home and need the horses placing in a pre-training or rehab yard while the country sorts out its problems.
One such horse arrived recently from the great man himself. Sir Mark Prescott Bt. It has been a while since the two men's names were alongside one another as they were year in and year out in newspapers across the land daily. The "Sir Mark Prescott" and "G Duffield" combination were a lethal and much respected team but the letter below, letting Sir Mark know his horse had arrived safely came from me, as I can't imagine 'GP' as Sir Mark calls him to be quite so cheeky. Sir Mark however has a great sense of humour and luckily saw the funny side.
Dear Sir Mark,
Your boy arrived safely last night and settled in fine. I can tell he is very clearly a 'Heath House recruit' by the way he stands to attention.
Thank you for the notes.
He looks tremendous and is a credit to you and your team, as I said on the phone we will be doing our best to ruin all that hard work as soon as possible. He is here only to save his owners a bit of money on grooming and expensive Newmarket spas, our Yorkshire equine spa will ensure that he soon looks like the picture below.
When this dreadful virus situation looks like waning and its time to return him back for you to continue your hard work, we will endeavour to shampoo his mane before he sets off back to Newmarket.
If I thought it wouldn't kill you to see pictures of his 'progress' I would send you regular updates but I feel more inclined to send you a ball and chain to keep you locked up at Heath House and out of coronavirus's reach. We don't want to lose you.
The old boy sends his best regards to you, your both in the wrong age bracket you know and it worries me! Most of my 70yr old plus friends have however, recently discovered an anomaly on their birth certificates, it turns out they are only 69 after all!
Very best wishes and please do 'take care'
Ann
XXX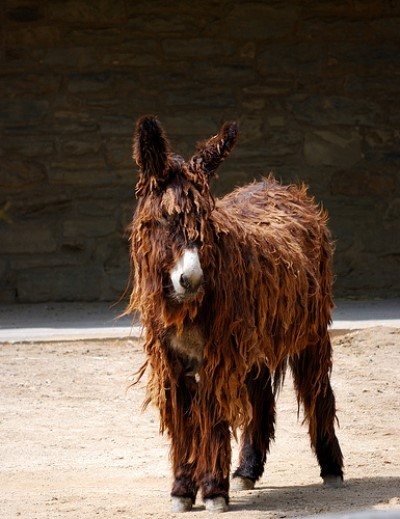 A bit of fun...